This is our sixth Music Bingo Podcast, and we speak to a full-time music bingo host, Elliott Piper, from Lincoln, Nebraska. We chat about how he left his job to pursue a career in music bingo, hosting music bingo for corporate events, bars, care homes and music bingo in schools. Elliott now owns the music bingo company 'The Music Bingo People' and was formerly 'The Music Bingo Guy', both based in Nebraska.
About today's Music Bingo Host Guest
Elliott Piper has been hosting music bingo since 2017, and his music bingo offering has increased enormously. Elliott left his job for a software company to host music bingo as a full-time career, and does this six days a week. The Music Bingo People is a company based in Nebraska that offers music bingo for all.
The Music Bingo People use music bingo for old age homes and retirement centres during the day and bars during the night. The idea of music bingo came from the owner of a bar he has been working in for four years now, Backswing Brewing in Lincoln, NE. The bar owner found music bingo in Germany. Initially, the game was unknown, and they were all trying it for the first time (learn more about 'what is music bingo and how it originated here'). However, the Music Bingo company offers over 750 events a year, explaining why music bingo is so popular!
What music bingo playlists do you use for your games?
Elliott: We have about 17 or 18 music bingo playlists that we rotate. We go back to the 50s and 60s for some songs, but for bar music bingo, that is a different story. Music bingo challenge nights were something we thought about, but we have never done it because we cover such a wide range when we're not doing a bingo theme night.
Players can use Shazam as we don't want someone to lose music bingo games when they know all of the words to a song but can't remember the song name. That is the fun of pub music bingo.
Check out our top music bingo playlists here.
How did you transition from your full-time job to music bingo?
Elliott: Pure happenstance! While working at the software company, I was contacted by Backswing Brewing which had only been open for six months. They wanted to host music bingo but didn't have a bingo host. Nobody was hosting music bingo around here, so we started from scratch. I prepared the bingo game over three months, and we did the test night, and it worked. Within a month, I had some private music bingo events lined up.
After the first year, I was booked by two other bars to host bar bingo nights and private events on weekends. My schedule was becoming super loaded. So I left my day job and started hosting music bingo full time. I have a group of exciting entertainment staff in Nebraska to join me, and they work for two to three nights a week. They book private events based on their own schedule.
What does music bingo training look like for your entertainment hosts?
Elliott: I bring them on through my gigs, and I put a lot of it down to experience. Training is essentially teaching them the technical parts of music bingo. These technical parts of music bingo include designing a music bingo playlist and learning how to cue bingo songs. Cueing the songs is by far the hardest to teach, but hosts also learn through experience. Nothing is worse than having a great bingo song and then cueing it in the wrong spot. But, I think if you like the job, you will grow into it.
Sean: You mentioned music trivia. Do you include music trivia within your music bingo songs and playlists? Do all your hosts in Nebraska need music trivia knowledge.
Elliott: For me, yes. For everybody, not so much. Because music bingo is my full-time job, I spent every day trying to know the music better, and I wanted stuff to put in between songs, hence the music trivia. I only give my bingo hosts the trivia if they want it. I don't want to influence their hosting style, but if they feel like they are quiet for too long, this is stuff they can use to host a great bar music bingo game!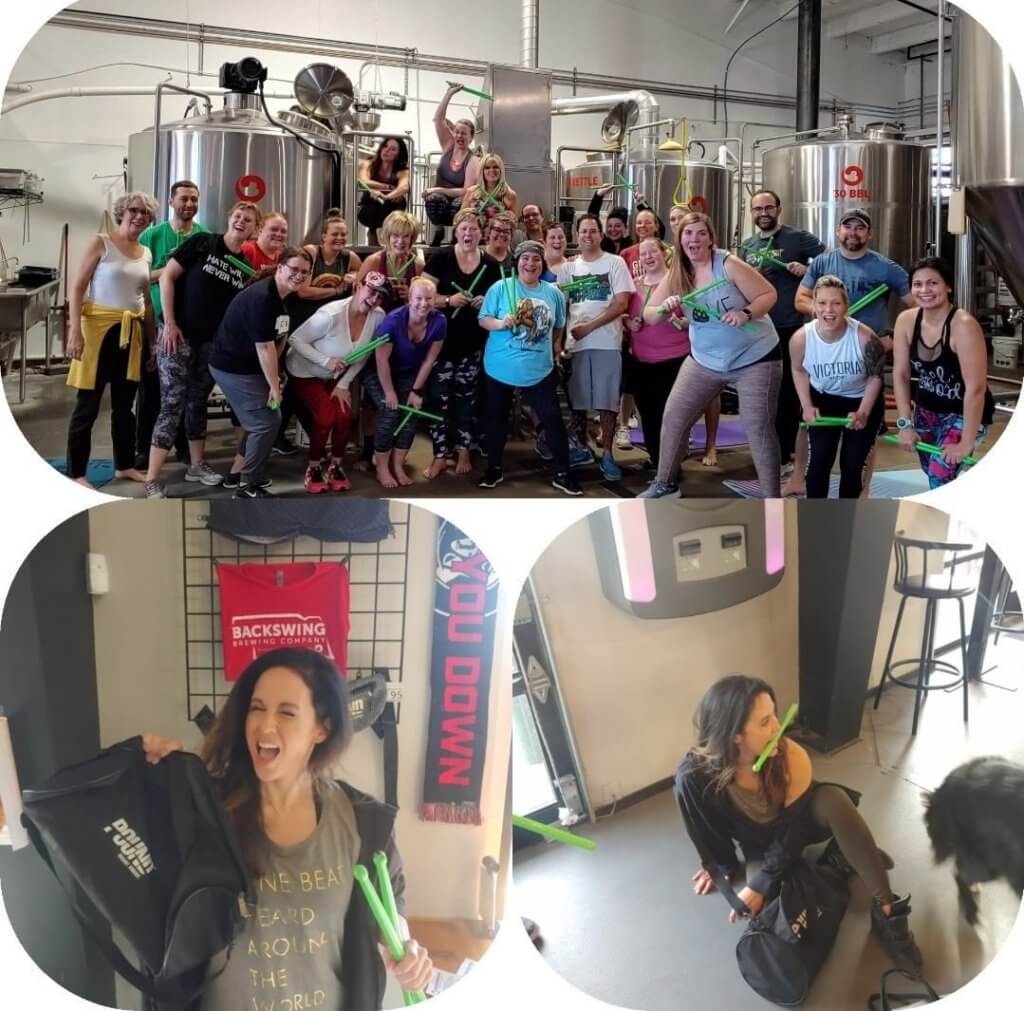 When you allow Shazam, people can cheat. Where do you draw your lines in prizing?
Elliott: For weekly music bingo games, we set a number of prizes. We do two rounds a night. We play five regular bingos in the first round, and the prizes are just free drinks. In the second round, we play five regular bingos, a four-corner card, X card, and a blackout. We give free drinks for the first seven prizes. However, the blackout music bingo prize can be anything expensive the bar decides to give.
For private events, it's a little bit different. With 75 songs in a playlist, we can have five regular bingos, four corner X, blackout, and reasonably have only one winner for each. At events with more than a hundred people, we change the structure. Instead of the winners getting something tangible, they get raffle tickets and a couple of big names prizes. This saves everyone money, and you can keep the game going for as long as people want.
How did COVID affect your company? And will you be hosting Christmas office parties via Zoom?
Elliott: In 2020, we were technically shut down, and in 2021 we started from scratch again. I'm sure there are ways I could have done it. But in 2020 I wasn't prepared to pay whatever the licensing fee would have been for broadcasting. Now, nothing can prevent people from getting up on their tables and dancing with music bingo.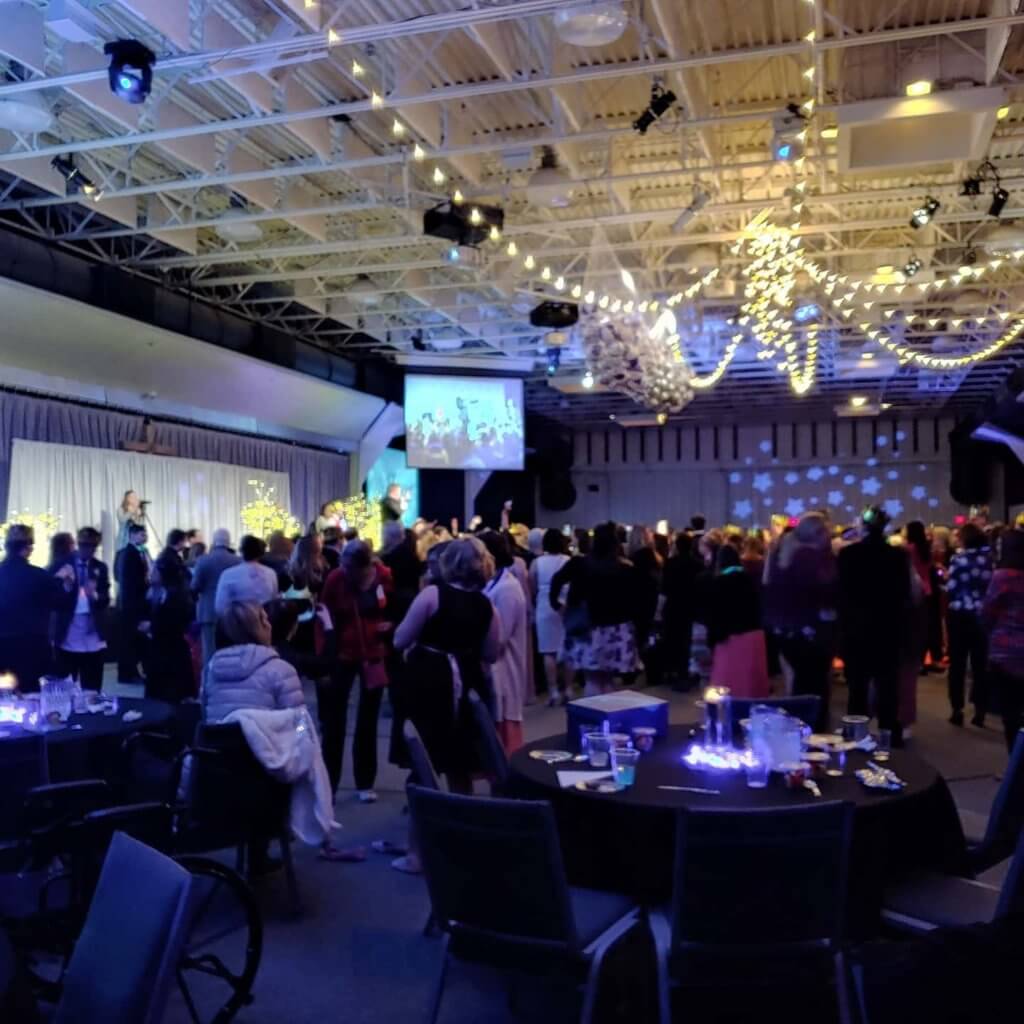 Do you use a setlist organizer for your bar music bingo games? Or do you use a music bingo generator?
Elliott: We use a system where the host brings up a song and then manually chooses the sweet spot on their device of where to start the song. I found a lot of DJ software where I can set up cue spots for songs, but those playlists become fixed. But because I'm bringing in people who might not have a sound engineering or DJ background, I want it as simple as possible for hosting bar music bingo games.
We ended the discussion with Elliott thanking the Rockstar Bingo team for their efforts and the great product. He said that it is great seeing Rockstar Bingo bring new features and hosts to the game of music bingo.
Want to learn how to host music bingo for corporate events, at a retirement home or host bar music bingo?
If you are looking to host music bingo with a simple to use and interactive app, head to our subscription page here! To learn how Rockstar Bingo works, you can watch our demo video here. We'd love to have you as part of our music bingo community!
If you are interested in learning more about hosting music bingo or adding our platform to your event or venue, be sure to contact us!