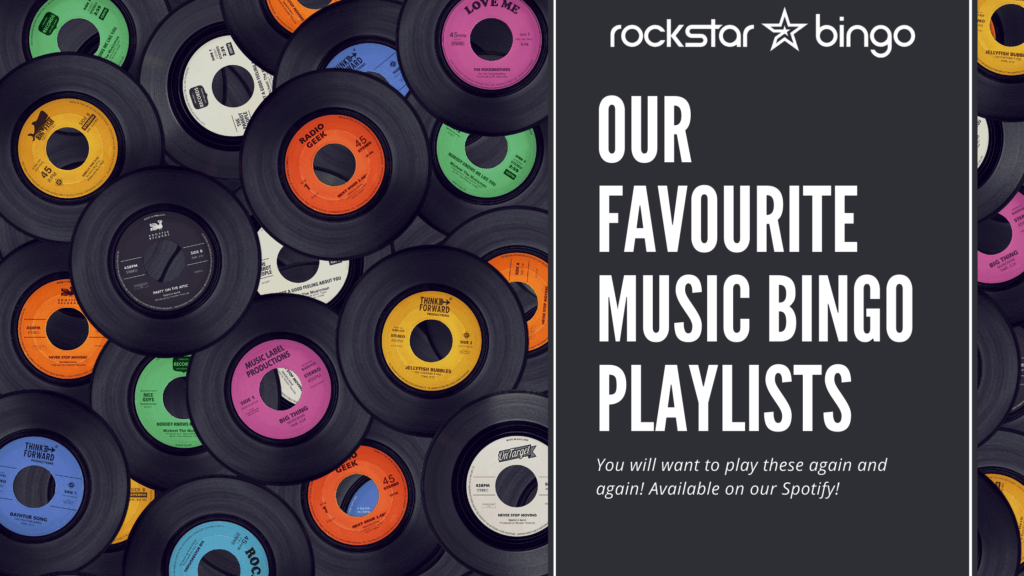 Music Bingo can become something quite amazing with the right playlist. Luckily, with a Rockstar Bingo pro membership, you can order your setlist, ensuring that you start with a banging bingo song! Music bingo playlist are easy to create and use with Rockstar Bingo, but we have the top theme ideas here for your next music bingo event! And trust us, it doesn't include that B I N G O song…
Music Bingo games typically require 75 songs to generate virtual bingo cards. This means you will need at least 75 bingo songs in your Playlists, wherever the music input is coming from – YouTube, Spotify, your own music etc.
Most music bingo hosts like to use a theme. Whether the theme is to match a themed pub night, club night or guest at an event! We are going to reveal our top 5 Music Bingo genre playlists to get your players dancing on their feet, wherever they are!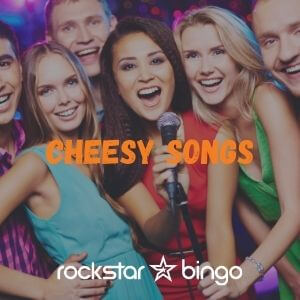 5. The Cheese List
You can guarantee that your players will know a good few of these songs. This playlist often brings out the best and the worst dance moves but always provides a good sing-along.
Make sure you include the likes of Kylie Minogue, Hanson MMMBop, Spice Girls, Petre Andre and of course, some boybands!
Easily recognizable songs with upbeat tunes always lead to a fun music bingo playlist, check this one out for your next Rockstar Bingo game.
4. Yacht Rock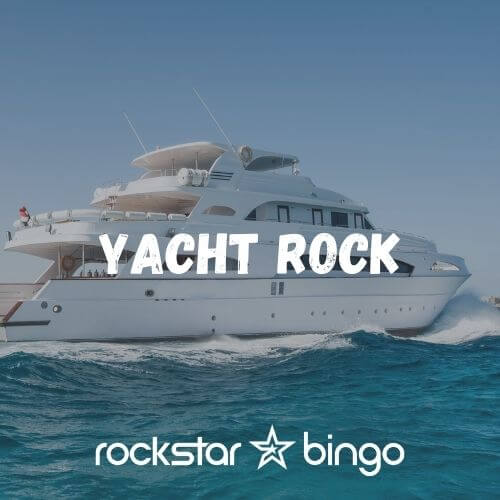 Easily a favorite amongst weddings and live bands, these songs throwback to good times and include the rock classics. Yacht rock technically is music created between 1976 and 1984, smooth and melodic and includes elements of jazz, rock and blues.
To create the ultimate Yacht Rock playlist, be sure to add some Journey, Fleetwood Mac, Elton John and of course, TOTO. These will get people singing away, some air guitars too if you are lucky!
There are plenty of varied Yacht Rock playlists out there, but this is one of our favorite Music Bingo Yacht Rock playlists.
One of our first adopters of Rockstar Bingo was the band SuperSauce. Supersauce love Yacht Rock, but don't play Spotify playlists, instead perform live to their guests who play along to music bingo!
3. The Disney Hits Music Bingo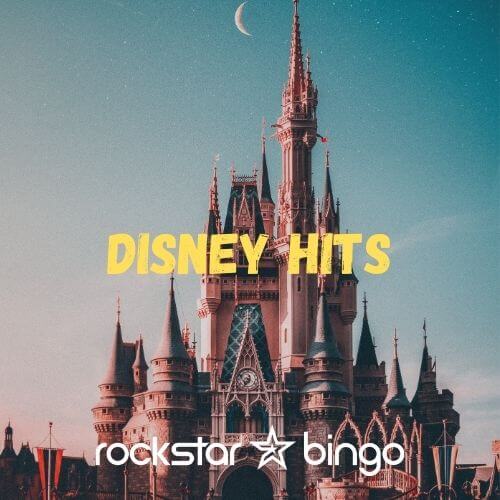 A forever favorite, but not for everyone! This is a 'for-sure' for families and fun nights, and can be a great add on for a Disney Quiz! Disney Bingo is the perfect playlist and game for your family events, virtual or real life.
Be sure to add the classic Lion King songs, Toy Story and some Frozen hits to ensure your playlist is off to a good start. Adding some music from the Disney Parks can also be good fun, and a must for Disney lovers.
Looking for a great Disney playlist, check this out!
We have Disney YouTube famous music bingo hosts Get Binky hosting YouTube music bingo for their Disney community, and Disney music bingo is a hit! Check out our podcast with them to find out how they host the best Disney Music bingo games here!
2. Club Classics Music Bingo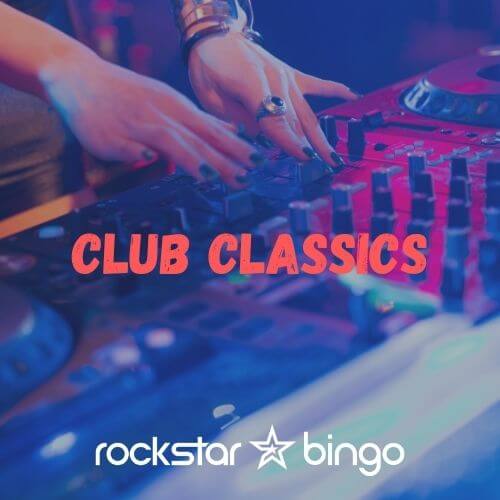 This playlist differs hugely between countries. Stick to the old school dance remixes or give some more modern EDM vibes. EDM music bingo can really add some fun into your evening. Combine with some a club RnB bingo song vibe and you will be onto a winner!
Be sure to add some Calvin Harris, DJ Fresh, Daft Punk, Major Lazer and of course some Diplo for the mix!
Ministry of Sound has a great Club Classics playlist, you can check it out here!
THE WINNER – Boybands vs Girlbands Music Bingo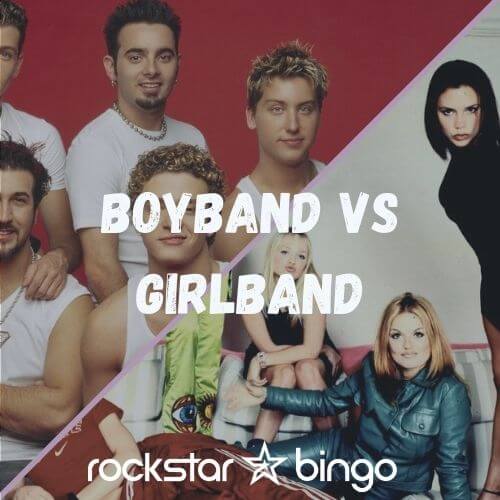 This playlist guarantees some sing-alongs, rivalry and all-important fun!
You can tailor this playlist to the age of your players, or go for a good mix, so it suits everyone!
You can include so many different artists in this one, but we love a mix of TLC, JLS, Boys II Men, Destiny's Child and Little Mix! We love this Spotify playlist for Boybands vs Girlbands, be sure to give it a go with your next Rockstar Bingo game.
Be sure to head to our Spotify Page to play with these playlists on your next Music Bingo game!
See, we promised not to include that B-I-N-G-O song!
Want to host music bingo yourself?
Looking to host music bingo with our awesome app? Be sure to fill out the form below and we'll get back to you shortly to begin your music bingo journey, the Rockstar way! We make it easy with interactive features, playlists which guarantee a great entrance bingo song and endless fun! Just click here to sign up!
If you are interested in learning more about hosting music bingo or adding our platform to your event or venue, be sure to contact us!