Going to a sports game is an experience. The atmosphere, the fans, the teams, and the music.
The music that is played at a sports game is often what creates such an electric atmosphere.
If you are looking for a way to incorporate your music into an interactive game that fans and supporters can get involved with, or a fundraiser, this sports music bingo playlist could be your answer. Featuring the songs that are played in sports stadiums, we have gathered these songs together in one big music bingo Spotify playlist for sports stadiums.
Here, we will go through the most popular sports stadium songs that headline music at sports games!
Top Sports Stadium Songs
Pump It – Black Eyed Peas
Released in 2006, this song is a popular motivational anthem, often played during pre-game antics at sports games. This song is all about throwing yourself fully into something and dancing!
Perfect for creating an atmosphere, this is a great song to include in your sports music bingo playlist.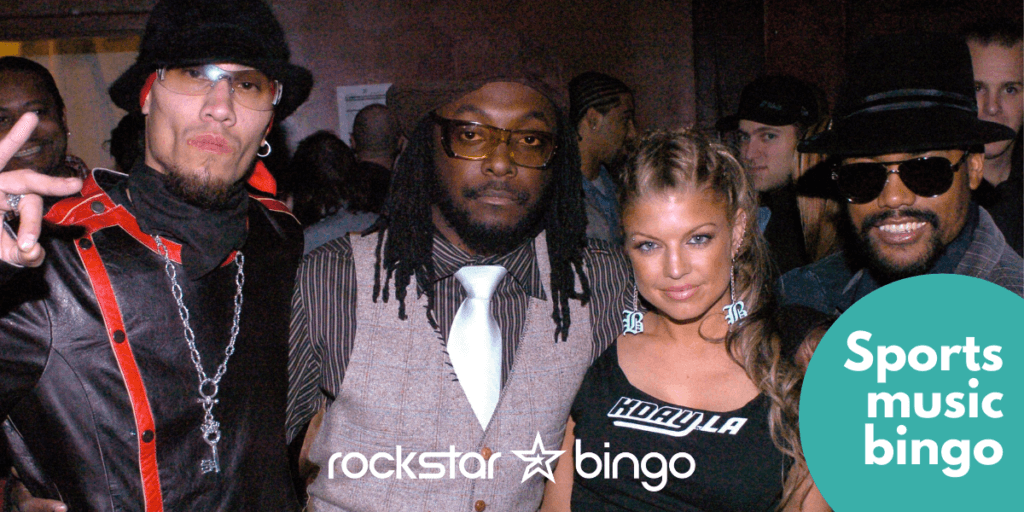 All I Do Is Win – DJ Khaled
A modern stadium anthem, this is a hip-hop anthem featuring DJ Khaled, T-Pain, Ludacris, Snoop Dog and Rick Ross – a song full of music stars.
All I Do Is Win has become an anthem for many sports teams including the Miami Hurricanes who refer to Snoop Dog's line 'We like the U in the 80s' refers to the Miami football team that ruled college football in the 80s and 90s.
A remix version of All I Do Is Win was also made for Tim Tebow from the Denver Broncos called 'All He Does Is Win' – this went viral on YouTube.
More fame was brought to the song when Emma Stone chose All I Do Is Win as her Lip Sync Battle song on the Jimmy Fallon show.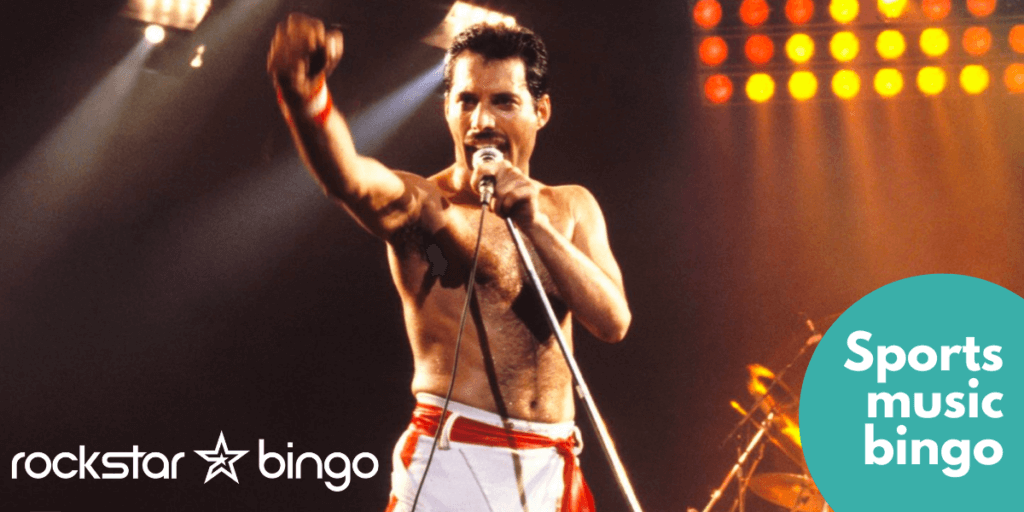 We Will Rock You – Queen
A rock favourite, this Queen song features in most sports game build up playlists. We Will Rock You and the accompanying dance is recognized by all, and a fantastic way to create an atmosphere.
This is a great hit to use in your sports music bingo playlist due to its popularity, cross generational recognition, and well-known clapping dance!
Written by Queen guitarist, Brian May, he claimed the song idea came to him in a dream where he wanted to create a song that the audience could participate in. We think he achieved that goal!
The Boys Are Back In Town – Thin Lizzy
Released by Irish rock band, Thin Lizzy, this hit was written as a way of connecting with their fans. Often stirring up trouble, this song is a great way to engage a crowd!
Featuring not only in sports games, 'The Boys Are Back In Town' also featured on several ads including for the Wrangler, Chase Credit Cards and Applebee's. Also appearing on TV, the song featured in The Simpsons, Supernatural, Hawaii Five-0 and Cougar Town!
This is a great rock song to include in a sport or rock music bingo playlist!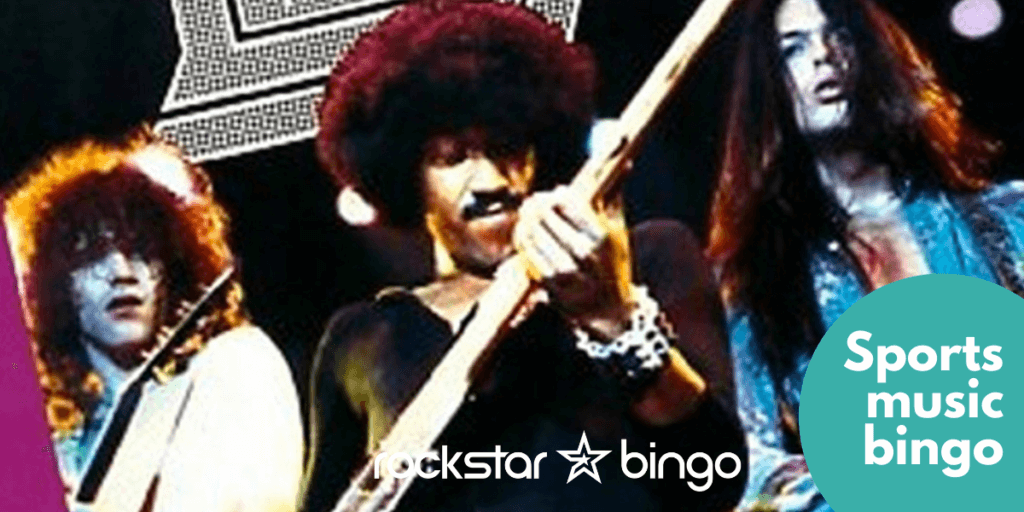 Stronger – Kanye West
Based on the original Daft Punk song, 'Harder, Better, Faster, Stronger', Kanye West later collaborated with them to insert his rapped lyrics over the anthem!
It is thought this song is one of Kanye's best, with West winning 'Best Video' for this song and 'Best Hip-Hop Artist' at the same event.
This song is a hugely popular hit within the sports music and gym music scene, with the song acting as a motivational anthem.
Another 'must-have' sports hit for your sports music bingo playlist.
Want to Host Sports Music Bingo at Your Venue?
This sports music bingo playlist is a great idea if you are looking to host a sports fundraiser game, or a fun pre-game event.
Hosting music bingo is simple with Rockstar Bingo. Simply choose your subscription and link your playlist either by Spotify or other format, and you can begin hosting your music bingo game.
Digital music bingo is an ideal format for sports stadiums as no paper music bingo cards are involved. Players receive their digital music bingo card on their smartphone after players enter the game code given to them by a host.
Most stadiums or music bingo hosts display the game code and QR code to join the game on a large screen, so that all music bingo players can easily join.
What Next?
If you are interested in learning more about hosting music bingo or adding our platform to your event or venue, you can find all sorts of information on our website (see link buttons below). Alternatively, click the "Tell us about your unique event or location!" button to reach out for a chat.