What is music bingo?
Music bingo puts an exciting spin on the traditional bingo game where numbers are replaced with songs by your amazing artists and bands! Dance along to your favourite songs while keeping an eye on your music bingo card. Get a line or reach another target? Call bingo!
Music bingo began in 1958 on a TV show amusingly called 'Music Bingo' and was hosted by Johnny Gilbert (pre-Jeopardy)!
Music bingo is a hugely popular pub trivia game. It's played across the world by many venues looking for a more interactive and engaging alternative to the boring pub quiz or pub bingo night!
Musical bingo is now hitting the bigger stages with apps like Rockstar Bingo making it quicker and easier to host music bingo games with a range of exciting features, drowning out the paper music bingo alternatives.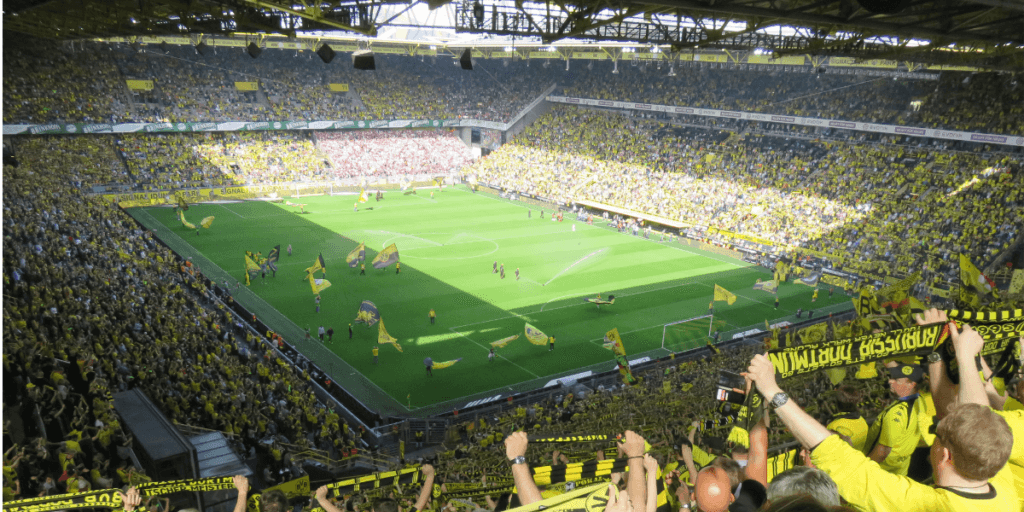 Why music bingo works well as an entertainment idea at a sporting event?
Music makes people happy. Music makes them move. Musical bingo brings people together. Simple!
Music bingo is an opportunity for all fans to get involved with a pre-game and half time entertainment games. Both in-person or virtually. A host will be required to lead the game and monitor the playlist. This host would also be great at bringing the crowd together in singing along to the bingo tunes that are played.
With apps like Rockstar Bingo that generate a game code that people use to join, it is easy to display this code on the big screen. This makes it quick and easy for people to access their digital music bingo cards via the Rockstar Bingo music bingo generator.
Music bingo is a game where you can play casually while still remaining focused and engaged in the main event (the sporting event itself!). If players are listening to the music and checking their cards, they are playing and engaged!
Why not provide awesome prizes that people win by playing along to music bingo? Winners of one line or two lines could win a meet and greet experience with a player at the end of the game. Or why not give away some sports kit, swag or stash which will be appreciated by all!
Music bingo engages people in a game like no other. Musical bingo comes with opportunities to create themes that make your events stand out from the rest.
Why not make use of the cheerleaders, band or local singers/DJs? They can get involved with the music bingo game too, performing alongside the host.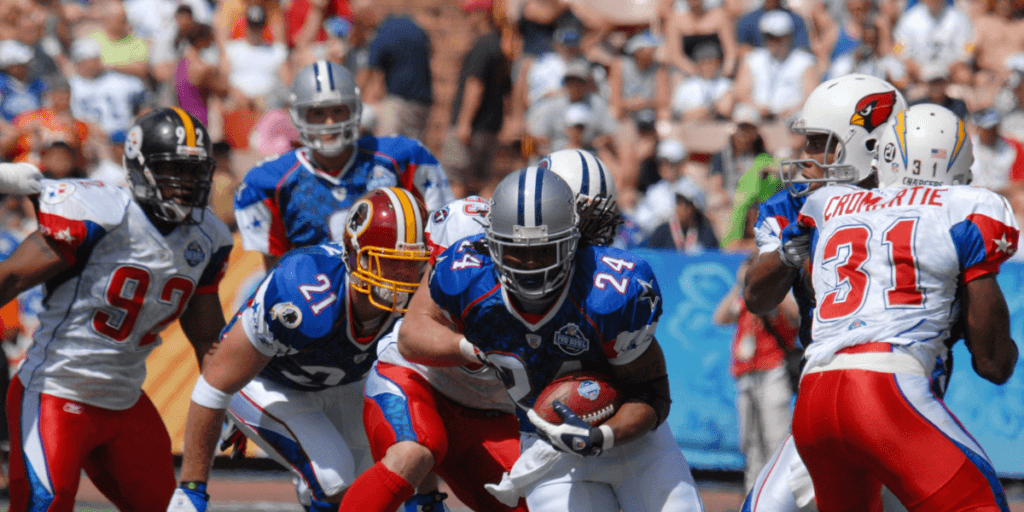 How to play and host music bingo as half time entertainment in sport?
The music bingo host will need a Rockstar Bingo subscription with the desired number of players. You can check out our music bingo subscriptions here.
To host music bingo, you will need a music bingo theme playlist with over 75 songs. This is the number of songs required to generate music bingo cards. We call it 'bingo math'. ?
You can check out the best music bingo themes here, or get some music bingo playlists ideas here, including country music bingo, TikTok bingo and FIFA!
Once you have chosen your playlist you can start hosting. To get a step-by-step tutorial of how to host music bingo, watch our explainer video here:
Be sure to decide on some targets that players will reach to win. One line could be very quick to reach with a large crowd of sports fans, so maybe consider two lines as a starter for your music bingo game.
Rockstar Bingo allows you to collect your winner's contact details so that you can arrange prize collection and not have to rely on truthful self-declarations!
Music bingo near me with great entertainment:
Entertainers such as Richard Cole, the world-renowned hypnotist and entertainer have taken to hosting music bingo. The Canadian hypnotist took a pivot during covid to engage his fans and enjoy the music that everyone loves. Richard Cole, otherwise known as 'Rick Rocker' hosts on https://musicgameshow.com/ and is now taking his game live to venues across Canada.
YouTube Disney Influencers such as Get Binky draw in hundreds of players in their Disney music bingo games. Hosting alongside fellow Disney lover, Discott, they engage their 27K followers in games of music bingo to win Disney related prizes. 2021 led to their biggest prize yet, a 2-week trip to Our Disney Place in Orlando, Florida.
Smitty's Cinema, the theatre franchise, is challenging the cinema norms by hosting games of music bingo in film theatres. Instead of filling the theatre seats with film watchers, they open up for sell-out music bingo events, with themes ranging from 80s music bingo to movie music bingo!
A fourth major music bingo hit is Adam Donaldson, who runs a student-based music bingo weekly event in Stirling, Scotland! The night is popular with students who play music bingo along to their favourite party hits.
This shows how student sports events in the world could use Rockstar Bingo to accelerate the entertainment at their games!
Get started hosting music bingo today:
It is quick and easy to sign up to Rockstar Bingo and to start hosting your music bingo games with our platform.
Simply head to our website and find the best player plan for you https://rockstar.bingo/pricing
Enter code 'GIVINGBACK20' to get 20% off your music bingo subscription FOREVER, as a thank you for reading our blog.
Any questions you may have, please contact us using the form below!
What Next?
If you are interested in learning more about hosting music bingo or adding our platform to your event or venue, you can find all sorts of information on our website (see link buttons below). Alternatively, click the "Tell us about your unique event or location!" button to reach out for a chat.