By now, it is likely that you have heard of Spotify Wrapped, or at least seen the neon Spotify content floating on your social media? Turns out, it's kind of a big thing to people. People like to know their highs and lows of their music taste from the last year and re-live those musical memories. Rockstar Bingo is the quiz generator that allows you to turn your top songs of the year into Spotify Wrapped Playlist bingo cards!
We bring the Spotify Wrapped top songs to another level. Rockstar Bingo allows you to create a game with Spotify Wrapped bingo cards!
How to use your own Spotify Wrapped playlist to host music bingo?
Rockstar Bingo integrates with your own music bingo playlists, meaning that you can create custom music bingo playlists or choose a playlist that you have known and loved for years!
Within Spotify, you can save playlists. If a playlist is saved within your Spotify profile, and you use this profile with your Rockstar Bingo account, you can play music bingo with that Spotify playlist.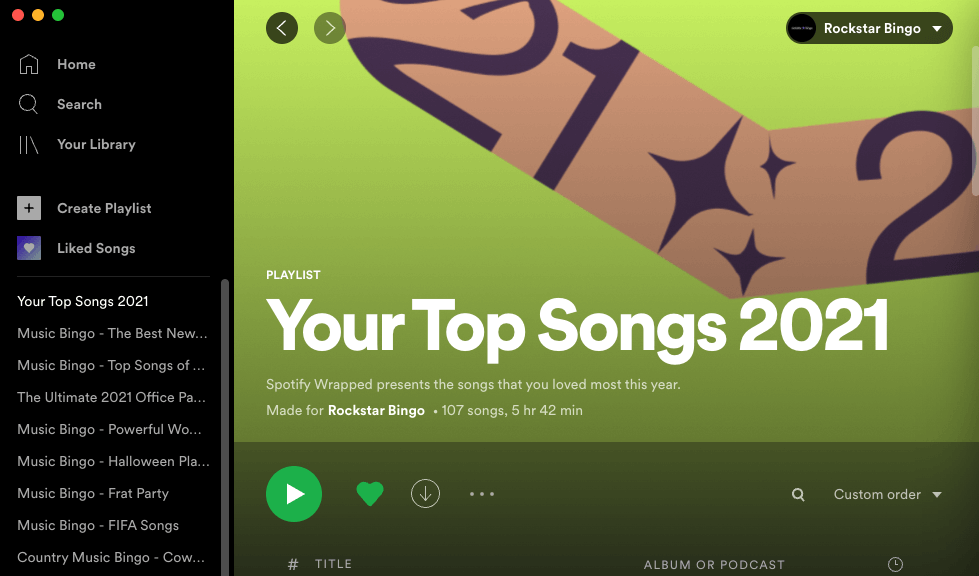 To use your Spotify playlist to host Rockstar Bingo, the playlist must have at least 75 songs in it! Any playlist with less than 75 songs will not be shown in your Rockstar Bingo account.
Good news, your Spotify Wrapped playlist will come with 100 songs (of course, only if you have listened to over 100 songs on Spotify in the year!). This means that your Spotify Wrapped top songs playlist will be shown automatically within the Rockstar Bingo hosting site. Simply ensure that you have 'liked' or 'saved' your Spotify Wrapped playlist! To check if your playlist is saved or not, take a look for it in the left-hand column. This is where saved or liked playlists are found on Spotify. This is how you will create your Spotify Wrapped playlist bingo cards.
To use your top songs in 2021 playlist to host music bingo, you must first sign up for an account with Rockstar Bingo. Subscriptions depend on the number of players you require. To use your own playlists, you must sign up for Premium or Pro subscriptions. These subscriptions allow you to use your own custom music bingo playlists.
If you are playing with 30 players or less, the Rockstar Bingo Premium account will be perfect for you. Host bingo games with up to 30 players for just $6.99 per month or $41.99 for a year's subscription (available in all countries despite the dollar price!).
If you are looking for a larger game of music bingo, consider the Pro option – more players, more bingo fun!
How to get a Spotify Wrapped Bingo Card:
Rockstar Bingo is a music bingo generator. This means that once you have selected your 2021 Spotify Wrapped playlist to host with, you will be able to start your game.
Simply log into your Rockstar Bingo account, select your playlist and press 'start game'. You will see the Top Songs 2021 Wrapped playlist appear in the 'Your Spotify Playlists' section within Rockstar Bingo.
Once you press 'start game', you'll be taken to preview your songs. Click 'create game' to see your bingo cards appear and start your music bingo game.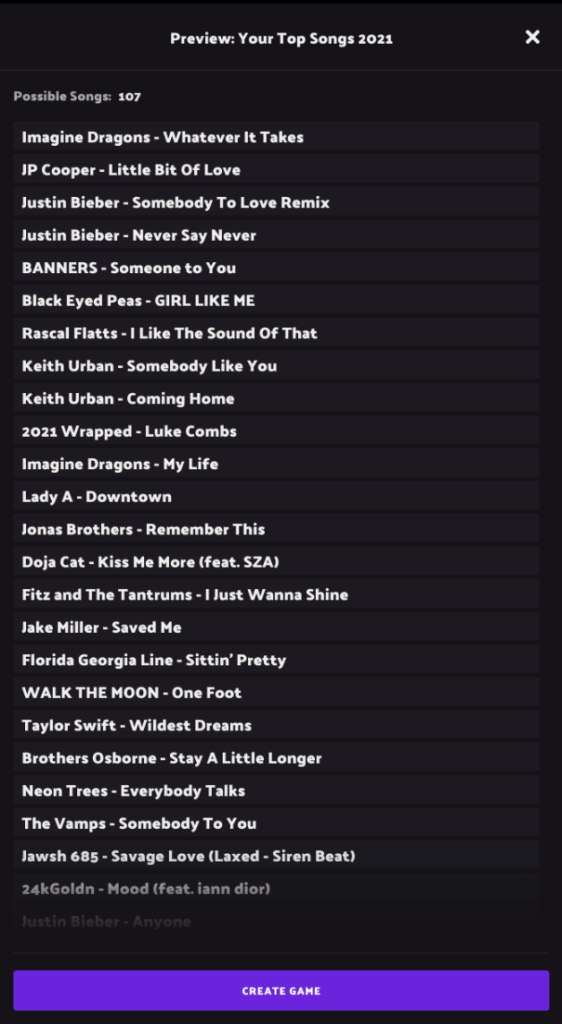 Ensure that you click 'yes' to use Spotify playback for your music bingo game as this is where your music will be pulled from.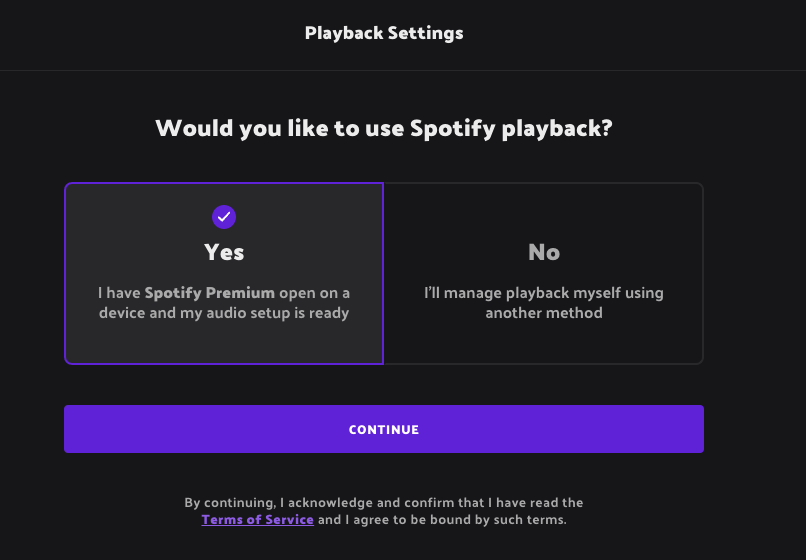 The game that follows will be the music bingo game invite screen. At the top is your game code. This is where you invite players to listen and play bingo to your Spotify Wrapped top songs playlist! Any players that enter your game will enter the 'lobby' and you can admit them as they come or all at once by clicking 'admit all'.

Players can join your music bingo game by heading to https://rockstar.bingo/join and entering the game code and their name.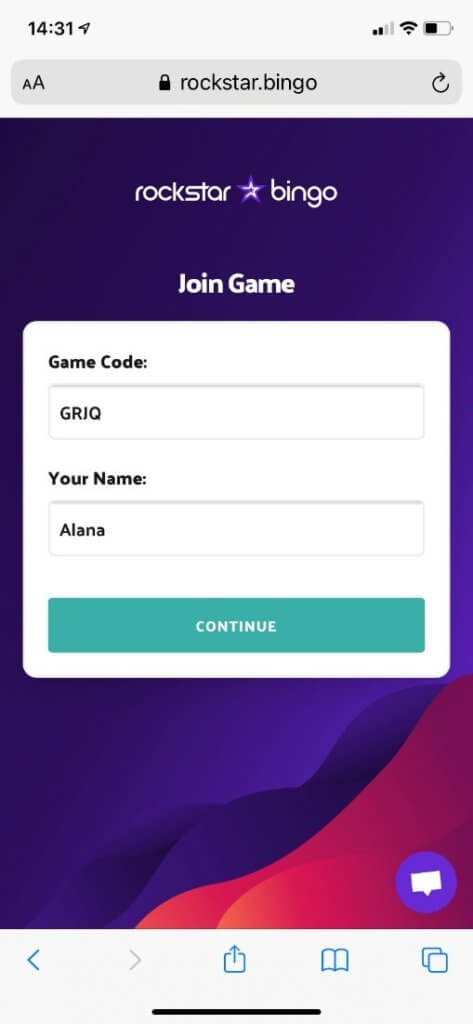 Your music bingo game is now ready to host, so press 'start game'! Your songs will appear and play in order. Once your players dab songs that they hear on their cards and hit the target, they can call bingo! Who will win your Spotify Wrapped top songs playlist bingo?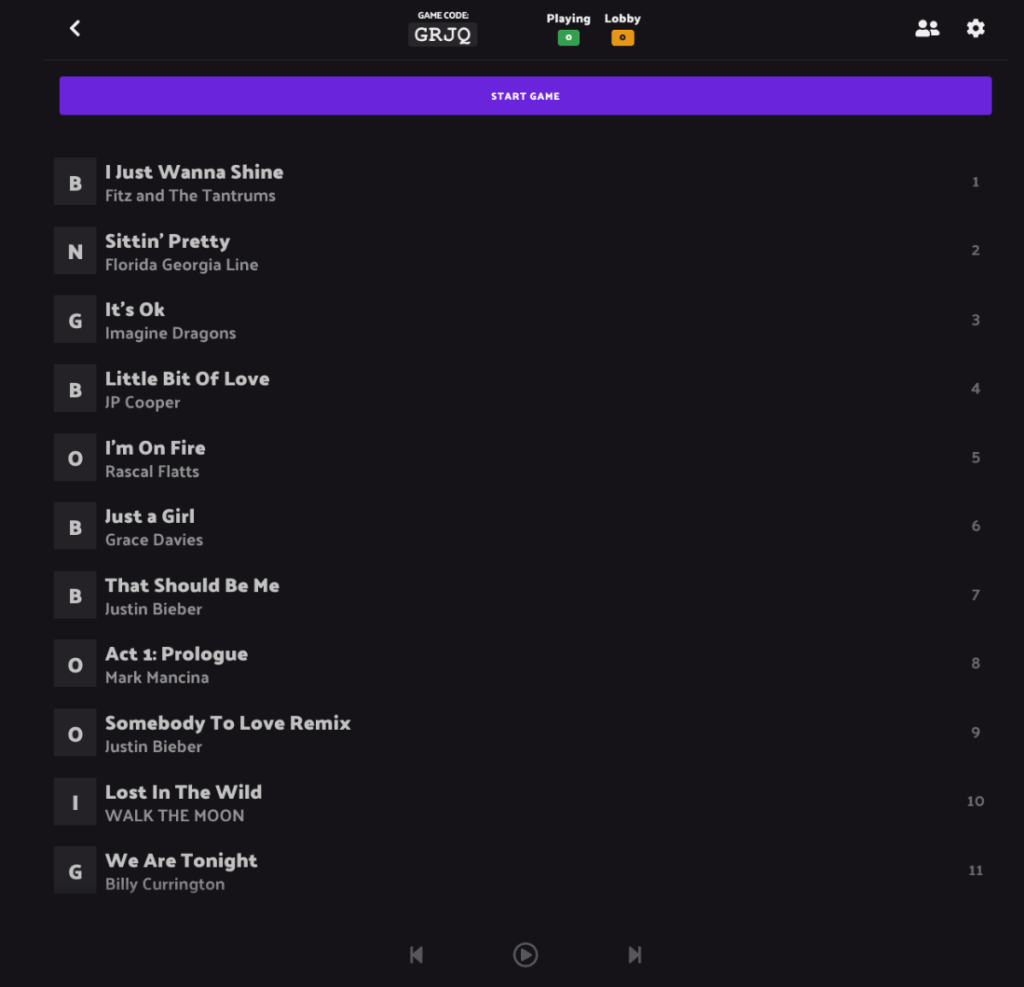 Players will then receive their Spotify Wrapped Bingo cards. Once the players hears a song, they dab it! Once they have a line, X or full card, they call bingo!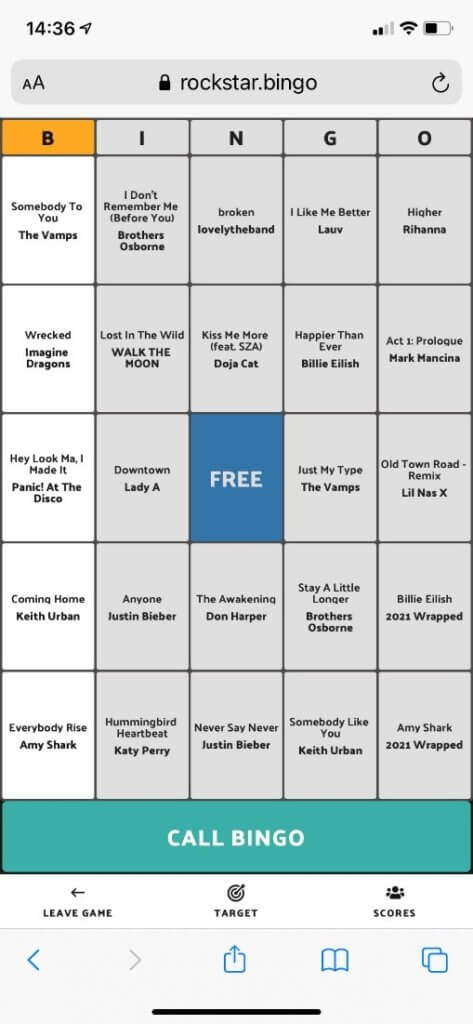 How does Spotify Wrapped work? 
To qualify for a Spotify Wrapped playlist, you must have a Spotify account by November 15th of the current year. So, if you were a Spotify subscriber by November 15th 2021, you will have received your Spotify wrapped top songs playlist.
The Spotify Wrapped 2021 Playlist allows you to see the songs that you have obsessed with over the past year. Spotify generates the subscriber's top artists, songs, genres and podcasts to produce a Spotify Wrapped card showing top facts about your Spotify top songs and more!
To get your Spotify Wrapped card, you must have:
Listened to over 30 different songs
Listened to more than 5 different artists
A song stream is only counted if you listen to over 30 seconds
And, yes! In response to the popular question 'Does my Spotify Wrapped listening time include podcasts?' – Yes, the total minutes listened on Spotify includes podcasts.
How do I share my Spotify Wrapped Bingo Card to Instagram?
Once you have generated your music bingo game using your Spotify Wrapped playlist and Rockstar Bingo, users can share their bingo card to Instagram. Bingo players can screenshot their Spotify Wrapped bingo card and share the Wrapped card to their Instagram Story.
Spotify famously worked with Sid Lee in 2018 to turn Spotify Wrapped data into bingo cards! Working with Sid Lee, Spotify shared screengrabs of bingo cards with the most popular Spotify Wrapped songs of the year. Instagram users could then share this bingo card and dab the bingo songs that were included in their own Spotify Wrapped top songs playlist.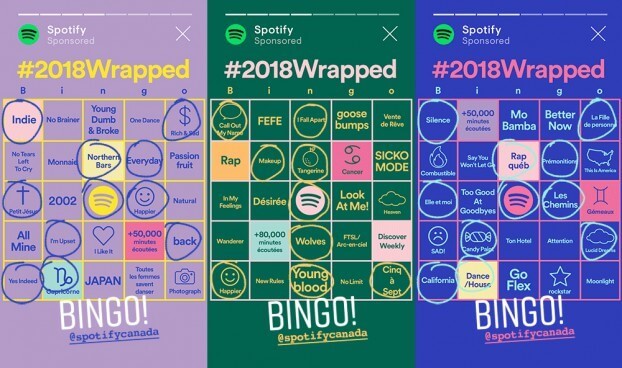 Music bingo in Toronto and Montreal went live in December 2019. Here, Spotify and Sid Lee hosted live music bingo games. Attending music bingo players received custom personalized music bingo cards based on their own top songs and artists of the year.
But, you don't need Sid Lee or Spotify's help. With Rockstar Bingo, simply link your Spotify account and create Spotify Wrapped bingo cards for as many players as you wish to play music bingo with friends or family!
Upload your Spotify Wrapped playlist to Instagram to see what your friends think! Here is our marketing director's Spotify Wrapped bingo card… full of guilty pleasures!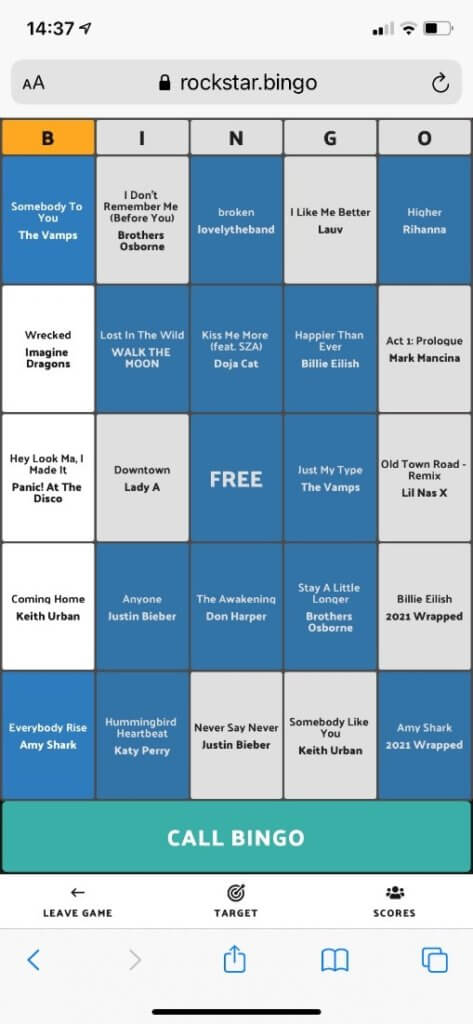 What Next?
If you are interested in learning more about hosting music bingo or adding our platform to your event or venue, be sure to contact us!