Live music events are energetic exciting nights to remember. But choosing the right music software is the way to go in perfecting your live music event.
If you want your event goers to enjoy time with friends and good music, software that blends music tracks and works with the audio files would be easiest to work with. There are a bunch of similar kinds of music software to these. We recommend that you try out Rockstar Bingo for any live music event hosting, especially music bingo.
We have taken into account a number of music platforms and considered skill level to operate them and come up with the top three recommended live music event software.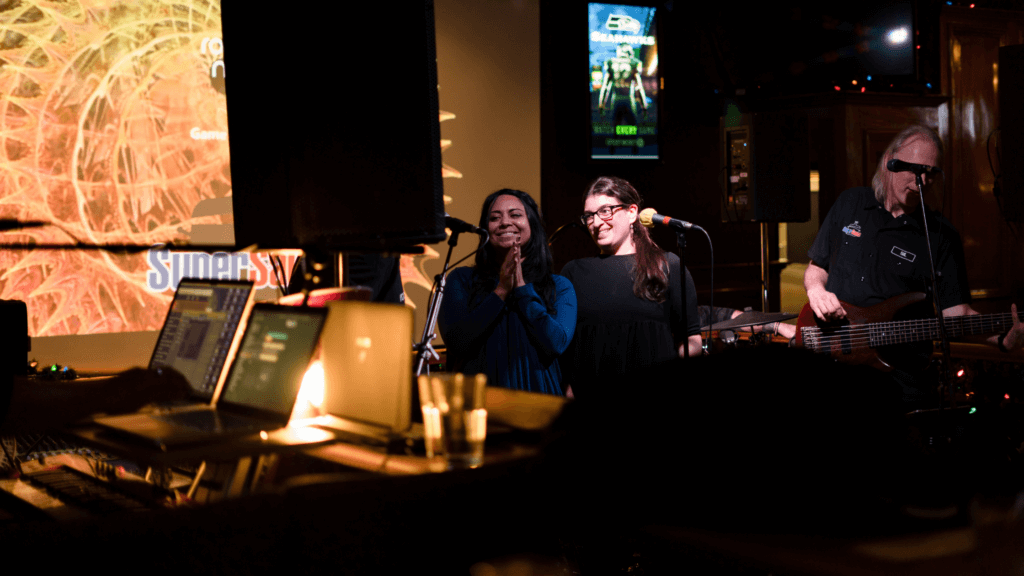 Rockstar Bingo
To start with the best – Rockstar Bingo is a music software where Spotify playlists are easily converted to music bingo cards. Rockstar Bingo is an interactive music bingo software (even better, it's a PWA, so you don't have to download anything from your app store). This takes first position because of its unique capabilities of easily using Spotify playlists in your music bingo games. This is a new tactic in live music events. Rockstar Bingo is a music bingo software that does not require the use of conventional bingo cards. Instead, music bingo cards are held on smartphones instead of paper. It provides revenue opportunities for the hospitality industry, entertainers, and all other unusual locations.
Virtual DJ
Virtual DJ is entirely free to download and use at home. This music software has become popular at parties and among young people. There are numerous layouts, modes, live streaming features, and personalization options. It can be used to curate, edit songs, and create playlists for your live event. This music software comes well packed with so many different features and is the most common in venues like pubs and bars.
If you are looking to combine two of the best music softwares out there, learn how to use Virtual DJ with Rockstar Bingo in our tutorial below!
Prism
If you are looking for a system to track and manage everything to do with your show, then Prism is the tool for you! From keeping financial data together, forecasting your performance over time and maintaining an up-to-date calendars across platforms, Prism has a solution. This app works great for venues, performers and promoters. The app can save a lot of time and errors can be saved by utilizing a service like this.
Conclusion
Above are three of the best live music event software, which are well known for their different functions and capabilities. But according to our experience, we would recommend – Rockstar Bingo as a start to an interactive music event.
Rockstar Bingo music bingo software enables you to easily host music bingo games with themes and music of all varieties. You can host music bingo with your Spotify playlists or directly from your music library. This live music game software could quickly assist you in learning how to be hired for gigs and obtain gigs without using an agency.
Rockstar Bingo is a simple, interactive, paperless, and child-safe music bingo game that can be hosted using a laptop or tablet (iPad, etc.) and played with cell phones. All you need is to find your host running the game and providing the music. Your virtual music bingo card is always waiting with Rockstar Bingo.
What Next?
If you are interested in learning more about hosting music bingo or adding our platform to your event or venue, you can find all sorts of information on our website (see link buttons below). Alternatively, click the "Tell us about your unique event or location!" button to reach out for a chat.