Fun and simple virtual music bingo – Rockstar Bingo is here to blast away the dust from your Zoom Quiz calendar.
Used for team building, separate the One Direction fan and the Rock Music Lover – get to know your colleagues.
With affordable pricing, why not order some food alongside your event to make a night of it?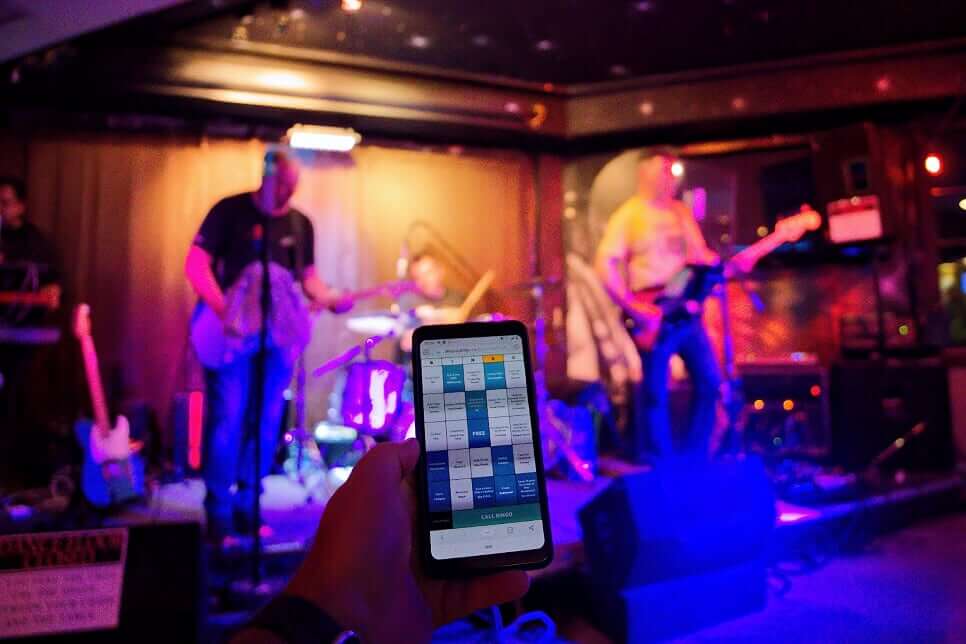 How does Music Bingo work? 
Music bingo is an exciting twist on the traditional bingo game. Players have cards with song and artist titles on the squares instead of the usual bingo numbers. The host will play a short snippet of the song, and players mark the songs they recognize. Get a line, call bingo!
Now this is where it all changes, instead of a PDF, piece of paper or similar – players can play simply via an app online service – no more need for soggy papers, dry dabbers or lost sheets. Players simply head to rockstar.bingo and type in the game code – and by magic, a virtual bingo card arrives on your screen!
Rockstar Bingo has Spotify integration, meaning that with a subscription you can easily access your own Spotify playlists and play musical bingo with songs that you all love! From Pop to Disney Hits, Rock to K-Pop, there really could be a Rockstar Bingo game for everyone. All the playlist requires is 75 songs; this is what it takes to create your virtual Bingo card.
To set up your work social, simply head to rockstar.bingo, sign up for a subscription and get started. You will need to head to Host Rockstar Bingo and pick a playlist. To enable your colleagues to hear their social night, start a video call (Zoom, Teams, Meet… blah blah) and share your computer audio with them. Once they are on the game code screen, and you start the game, let the music and the bingo begin!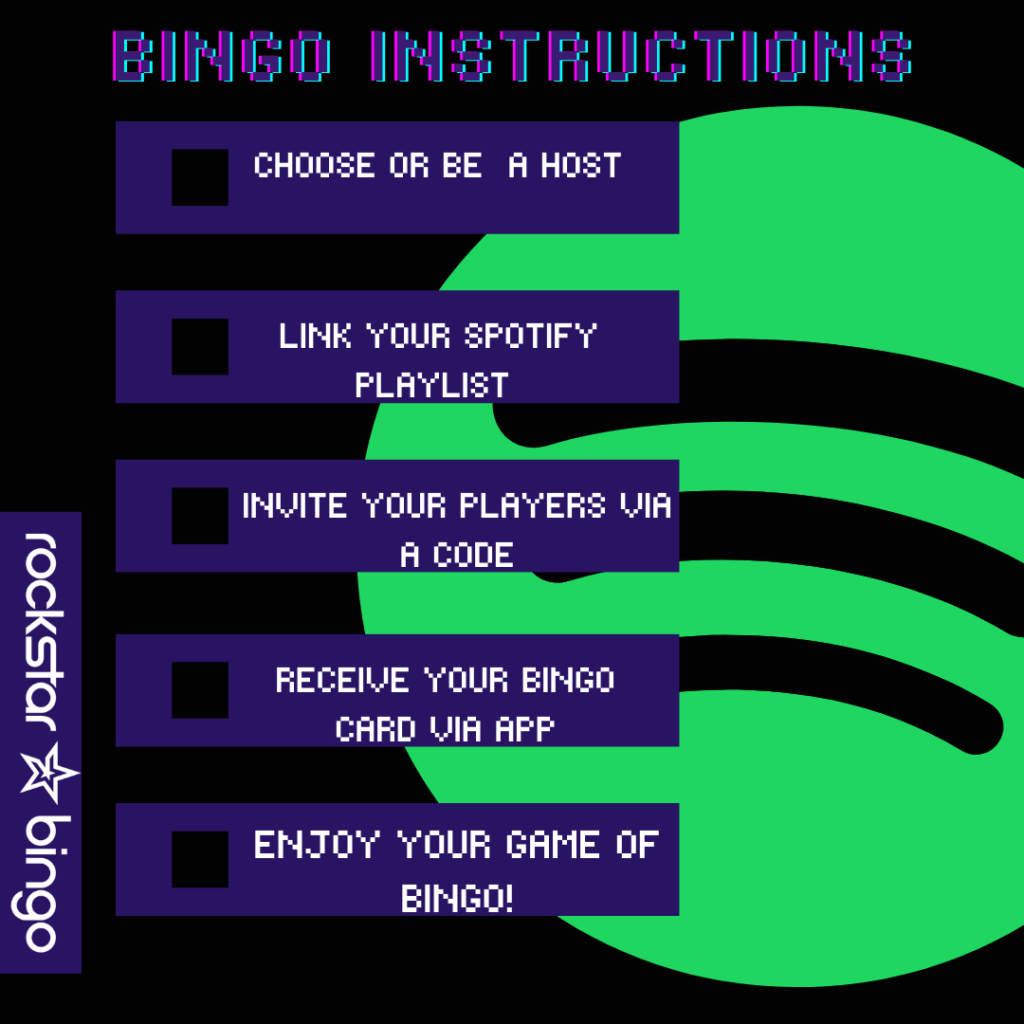 How you can use Music Rockstar Bingo as a work social event?
Rockstar Bingo's duration depends on the number of players in that game. With a 30-person team, it could take 20 minutes for a Bingo, or double – that is the fun of the game! Rockstar Bingo works as a lunchtime social event to refresh and rewind with a bit of music. Or why not turn it into a fun evening work social! Order some drinks or a takeout and have a few hours of musical fun. What is great, is that the game needs a host – and if you pick that 'funny guy' at work, you could really have a good time.
With a video call set up alongside your work event, this aids some nice chat in the gaps between breaks. Or why not catchup and see who knew which songs?
Or why not really have some fun? Hire a band to play your songs and let them rule your Rockstar Bingo night with live band bingo. Simply get your Rockstar Bingo login and approach a band with your requests – share the love and give the stage to a band, definitely a great opportunity to create a 'night out' social vibe. 
How the Rockstar Bingo game started:
Bored of the normal work social quizzes and want to introduce a cooler and more interactive game? Rockstar Bingo has you covered. With many bands, workplaces and virtual parties already going on in 2021, why not join the music bingo lovers?
Rockstar Bingo was born and bred in Victoria, BC, by the 'locally famous' band, Supersauce. Selling out shows with their music bingo alongside a live band performance, guests would pay for entry into the bar and enjoy a night out with friends while listening to the band play. But no-one wanted pens and dabbers! Here, Rockstar Bingo was born. Created by Regroove Solutions, a technology and cloud-based company, Rockstar Bingo is an app that solves the need for bingo cards, PDF's and screenshots. The app has been a momentous success across BC and has spread its wings around the world.
Not only does Rockstar Bingo offer a live event solution, but its launch prior to the COVID-19 pandemic has meant a musical and virtual service has come to the aid of many companies needing a remote team building, fun, social activity. Gone is the Zoom Quiz and hello to Rockstar Bingo. 
Like the idea of hosting music bingo?
It is easy to sign up to host music bingo with Rockstar Bingo. Simply head to our website and choose your subscription and desired player number. Then head to our demo video below and watch the simple instructions on how to play music bingo!
Do you have any ideas on how YOU would use Rockstar Bingo for your work social? Drop us an email or comment below!