What is music bingo and how would it work in my office?
Looking to host a teambuilding event at work, or an office music bingo game? We are the leading music bingo software, offering an exciting platform for bands, radios, families, workplaces and sports teams to play music bingo. The app allows seamless Spotify integration and enticing features to get your social network out of the regular pub or Zoom quiz, or for a musical virtual office party! Turn any Spotify playlist into a set of music bingo cards and host with ease!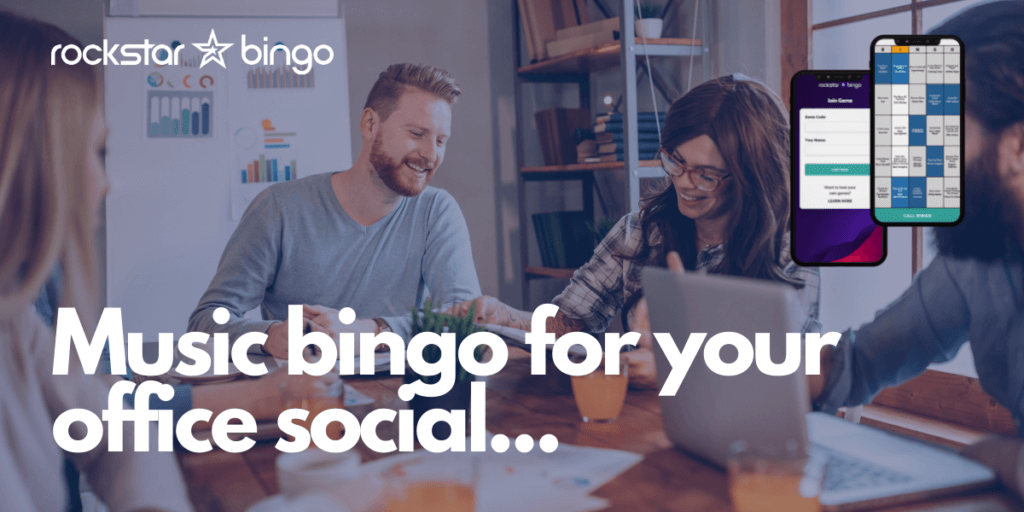 The app aids itself to numerous formats. Rockstar Bingo can provide a fully functioning music bingo game for any social gathering. However, many have been using Rockstar Bingo for office team building, allowing colleagues to have fun and interact via office music bingo.
Rockstar Bingo has established itself as a 'go to' game for offices to play at pub socials, lunch breaks or as a workplace team-building activity.
How does Rockstar Bingo work?
Rockstar Bingo is a music based platform with full Spotify integration. The app allows hosts to create music bingo games through Spotify playlists with over 75 songs. With songs replacing numbers, music bingo is a great game for all ages. The app now allows you to host music bingo games with music videos, integrating YouTube and Vimeo into background visuals with the Jumbotron.
Rockstar Bingo enables organizations to spin up a customized bingo game without the time-consuming task of generating, printing, and distributing bingo cards by hand. The virtual app is also a smart choice while social distancing as it allows people to play bingo without sharing paper bingo cards or ink dabbers. The host can verify a successful bingo call on our platform, with no player contact required.
Sean Wallbridge, Owner of Rockstar Antics said 'We wanted a unique option to bring to venues'. There have been numerous enquiries worldwide on how people can use this app and help set their business aside from the rest. This is in terms of a social perspective and re-growth perspective post COVID-19.
With fun games hosted by workplaces, pubs and Virgin Radio, the opportunities are endless. Hosting a fun game on the Radio has never been so exciting, and hassle free!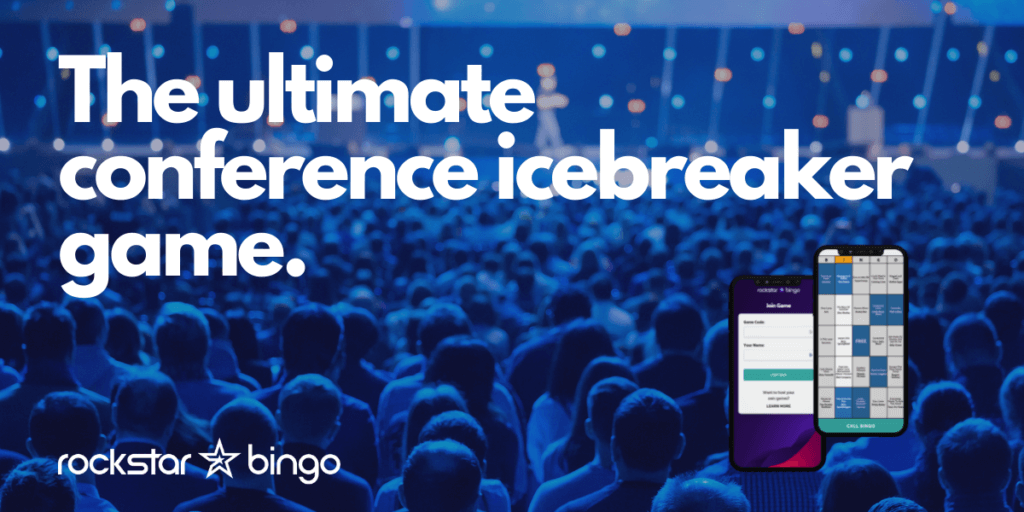 How can I host music bingo at my workplace?
Rockstar Bingo is a subscription-based service, offering affordable prices for all who wish to use the platform. Rockstar Bingo can offer you a great solution to impress repeat visitors. Although some use this for pubs, this could be an excellent conference ice breaker game or welcome event!
A Premium Rockstar Bingo account is the ideal fun and affordable option at just $41.99 for a year's membership. This deal means that you get 50% off the regular monthly plan and offers Spotify Premium integration. It also means you can use your own Spotify Playlists and customize them, including song titles and starting positions.
Got a question about Rockstar Bingo? Send it across to marketing@rockstar.bingo – we would love to hear from you or offer a bespoke package, alternatively, fill out the form below.