If you are looking for a fun filled, drag infused music bingo playlist, we have you covered! Rockstar Bingo has created the ultimate RuPaul's Drag Race inspired playlist, featuring a range of songs released by RuPaul himself, as well as songs played on the show and artists supporting the community.
Why not compliment your RuPaul's Music Bingo game with musical knowledge of his music. From top singles to guest appearances, we've got your RuPaul's music lowdown for the top Drag Music Bingo game!
What is RuPaul's most popular song?
Released in 1993, RuPaul's most popular song to date came from the album 'Supermodel of the World', and was named 'Supermodel (You Better Work)'. This song reached number 45 in the Billboard Hot 100 as well as featuring in the Top 5 of the Hot Dance Club Play chart in 1993.
What music has RuPaul released?
Did you know that American singer RuPaul has released a total of twelve studio albums, in addition to four soundtrack albums?! With forty-five singles released, RuPaul is something of a music sensation! That is a lot of songs for a drag music bingo playlist!
What guest appearances has RuPaul made?
Now this is an amazingly long answer! With a range of guest songs, features and collaborations, RuPaul has a LOT on his musical CV. Starting early in his career, Elton John duetted with RuPaul on the famous 'Don't Go Breaking My Heart', shortly followed by 'I Will Survive' with Diana Ross in 1994.
RuPaul then featured in 'It's Raining Men… The Sequel' in 1995 as well as more recent notable guest features include 'Fashion' with Lady Gaga. This took pride of place in the 'Lady Gaga and the Muppets Holiday Spectacular', as well as 'Cattitude' with Miley Cyrus in 2019.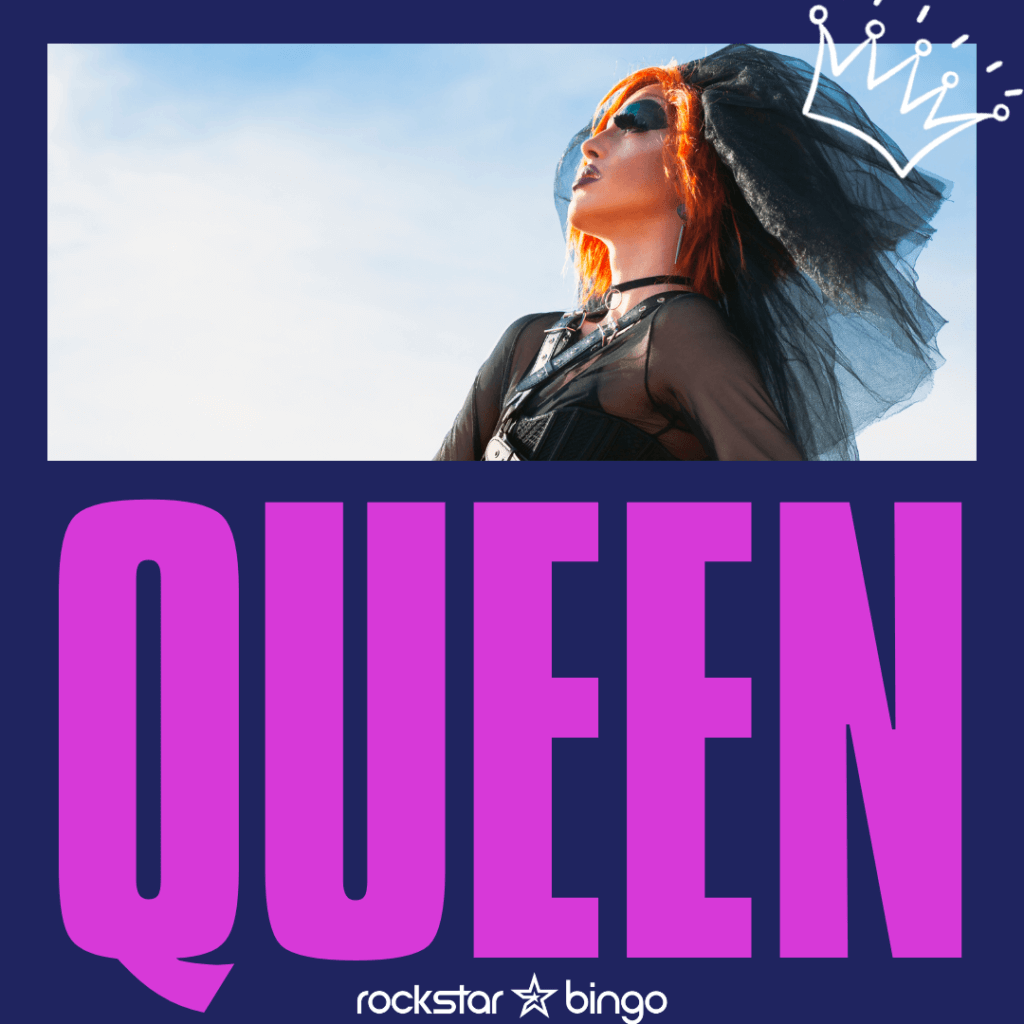 Which songs feature in the show 'RuPauls Drag Race'?
'Cover Girl' is one of the many RuPaul originals organically featured in the show. This song puts the runway on fire and as soon as a viewer hears the lyrics 'Cover girl, put the bass in your walk' they are instantly glued to the TV. Performed by RuPaul, this is arguably a highlight song of the show.
A range of other songs feature in the show and are RuPaul originals. Some of these songs help to structure the show rotating through the runway portion of the show while in the background, the queens make war on each other in the 'werk room'.
In 2018, for the 3rd 'Drag Race All Stars' season, tribute was paid to the Divas Live shows, with an awesome group lip sync challenge. Appearing as music legends such as Dolly Parton and Diana Ross, iconic RuPaul songs such as 'Guess Who's Back in the House' were covered, but this time in the style of the music icon they were representing.
As well as the originals, we remember the partly iconic but sometimes tragic covers from the queens on the show. From Condragulations, to Queens Everywhere (featuring the unforgettable lyrics 'fish latina, really nice to meet ya'), Americana and Superqueen – you can re-live these moments on YouTube, or perhaps integrate them into your own RuPaul's Music Bingo game.
How Queens Everywhere lyrics will get every bingo player singing!
With music bingo, it is all about the bingo songs included. Getting everybody singing really gets the bingo party going, and the Queens Everywhere lyrics do just that.
Adam Donaldson from the pub The Kilted Kangaroo in Stirling, Scotland described in 'The Music Bingo Podcast' how the right music bingo playlist gets his student bingo nights going. You can check out the podcast here on YouTube or Spotify. In the words of Yvie Oddly, 'When other girls fake, I just call out their bluff'!
Has RuPaul got any other music shows?
The latest spin-off of Drag Race is called Vegas Revue. This show brings the magic of RuPaul's music from the award-winning show to the live stage. With the biggest drag queens from the show singing hits from the show and inspired songs, the biggest hits and songs from the stage show are eventually broadcast on the Vegas Revue TV series.
Why Rockstar Bingo for your Music Bingo Platform?
Ready to host your own RuPaul Music Bingo Game? Sign up to Rockstar Bingo on our website and get the subscription that fits your needs! Perfect for entertaining your friends and fans, building a community and more importantly just having some fun.
Alongside this awesome drag music bingo playlist, we also have other awesome mix's including Disney Hits, Yacht Rock and Club Classics.
As the most tech friendly (we like to call it 'friction free') and fun platform to play Music Bingo on, players can easily join your game with a simple join code, and get their own virtual music bingo card. With thousands of players enjoying Rockstar Bingo, why not join the club? Head to https://rockstar.bingo or email marketing@rockstar.bingo to get started!
RuPaul Songs and Rupaul Runway Music:
Kitty Girl
The Realness
Born Naked
Sissy that Walk (Sam's Favourite)
Freaky Money
Adrenaline
Famous Lip Sync Songs:
Two of Hearts, Stacey Q
Everlasting Love, Natalie Cole
Cold Hearted, Paula Abdul
Vibeology, Paula Abdul
Roar, Katy Perry
Shut Up & Drive, Rihanna
I Think We're Alone Now, Tiffany
I Get So Emotional, Whitney Houston
Groove is in the Heart, Deee-Lite
Baby I'm Sorry (Not Sorry), Demi Lovato
Firework, Katy Perry
Whatta Man, Salt n Peppa
Sound the Alarm, Nicki Minaj
Nasty, Janet Jackson
Malambo #N1, Yma Sumac
Macarthur Park, Donna Summer
Straight Up, Paula Abdul
Stranger, Britney Spears
Dancing on my Own, Robyn
Whip My Hair, Willow Smith
Starships, Nicki Manaj
Whole Lotta Woman, Kelly Clarkson
When I Grow Up, Pussycat Dolls
Man, I Feel Like a Woman, Shania Twain
If you are interested in learning more about hosting music bingo or adding our platform to your event or venue, be sure to contact us!