Introducing the second instalment of The Music Bingo Podcast, in blog format so it's super easy to read! Rockstar Bingo is growing rapidly and we are excited to have a growing number of great music bingo hosts using our app. Read on to discover the wonderful South Carolina Music Bingo host, Tim Wood, aka DJ T Dubb.
About our Music Bingo Host Guest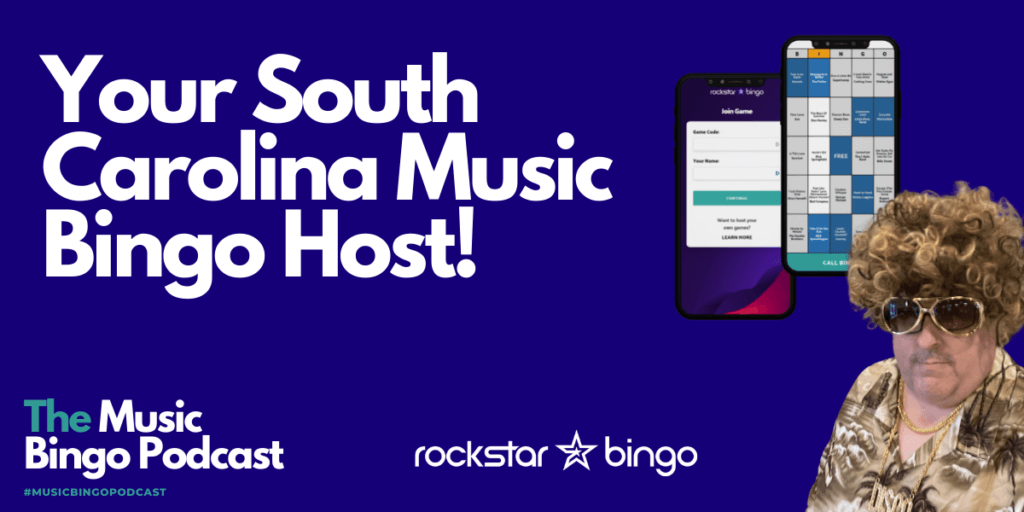 Our second music bingo podcast included Tim Wood aka DJ T Dubb from South Carolina. Be sure to listen to catch the new branding and live event features coming soon to your music bingo games. Update: branding for Pro hosts is now live! ? we have added a branding section to the Rockstar Bingo app, where you can actually upload your logo and can put a call to action."
Tim Wood is a DJ at 'lot 9 brewing co.' in Bluffton, South Carolina. He is an entertainer and uses the DJ T Dubb persona for his music bingo nights. Tim Wood loves the branding update and uses a QR code so that people can directly join the game by scanning the code.
"It's always good to talk about the potential features that every host comes up with, and their own sort of view and of how Rockstar Bingo could evolve", says Gema.
Read below to find out more about Tim Wood as a music bingo host and how he is owning the South Carolina music bingo scene. Plus…. some discussion on the wonderful world of QR codes.
Where do you host your music bingo at the moment? And, how do you do it?
Tim: There's a fantastic brewing spot in the town called Lot 9 Brewing Co. I use the Rockstar Bingo Music Bingo app on the computer, plug it in with my Spotify account and put some videos on monitors. Lot 9 Brewing Co brings a South Carolina Music Bingo crowd of youngsters as well as the retired people who love the music bingo playlists I bring. We are within 10 miles of Sun City so a lot of older music bingo players.
So what is your favourite music bingo playlist?
Tim: My personal favourite music bingo playlist is DISCO. My crowd loves 80s music bingo playlists and some 90s. I love to match my costume with the music bingo theme. We even get dogs as guests at Lot 9 Brewing Co as it is a dog friendly bar in South Carolina.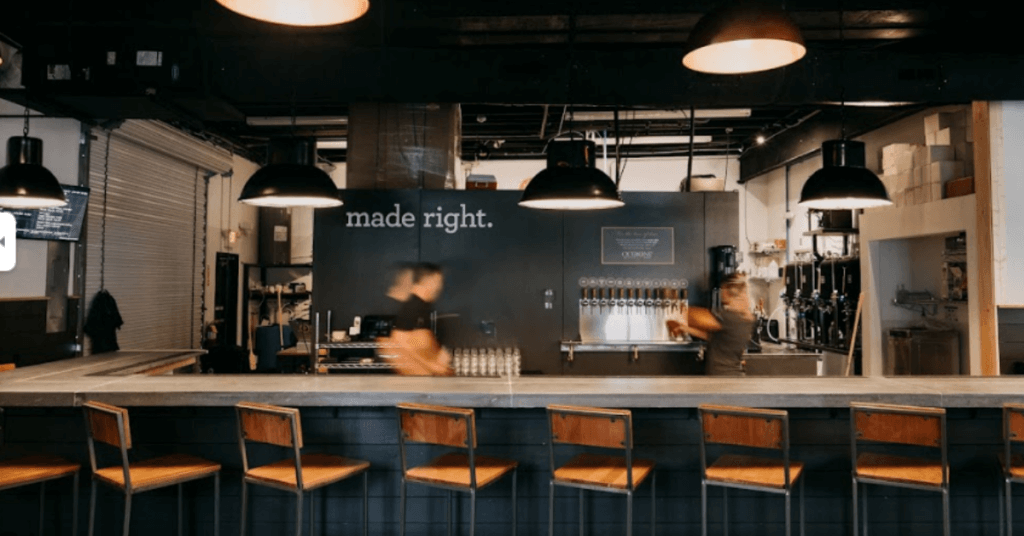 You also said something interesting, you're displaying things on screens. We'd love to hear what you're doing with that and how you incorporate screens showing music bingo?
Tim : The first thing is that you don't have to announce every song. It would be great if the song title appeared on the screen, maybe after 30 seconds. The branding music bingo update allows me to use the QR code and see my logo and branding straight away. I'd love a direct QR code to my music bingo branding page.
Sean: Well, we love that you are doing things with screens as we are working on a 'jumbo-tron', which will allow you to display your music bingo game on a screen, using the Pro branding. We will hopefully be providing a separate screen display with perhaps videos, branding and extra visuals to be displayed for pub music bingo games. Pubs often love displaying visuals for their music bingo nights.
Tim: If the song title appeared after a certain time that would be great – helping some music bingo players. Saves me announcing each song! I like the idea of toggling that on or off though depending on the Rockstar Bingo host.
What in particular do you love about Rockstar Bingo that makes you stand out as an entertainer in South Carolina?
Tim: It is great that it is a music bingo platform, like an app (web app) but not an app. You don't have to download anything. People are super into it! Honestly people love it. At first the older crowd were a bit hesitant with the music bingo 'app' but it really wasn't hard to use and they love it. You don't even have to download anything to play, just type in rockstar.bingo into the search engine and there you go. Rockstar Bingo takes a barrier out the way.
Sean: Tip – you must make sure you are out of incognito mode (shown by the dark colour on an iPhone). This can sometimes make it hard with accessing things.
Tell us more about your career? How you've got to where you are? What your biggest achievements are?
Tim: I wanted to get into journalism since I was eight. I went to school for communications at Fordham university in New York. I have also done internships at CBS sports and CBS news and a couple of magazines. My first official job was of a publication director for the New York Yankees. From there I've worked in newspapers, magazines and loads of entertainment avenues, even hosted numerous radio shows. I've helped found a newspaper, interviewed Bill Gates, so many great achievements within entertainment. I was the first full-time employee of the Sports website called Bleacher Report. The name of my show was the Morning Wood!
Sean: Rockstar Bingo makes great sense during COVID. Everybody's got a smartphone in their pocket or the purse. Sporting events just seems like it could be a perfect fit for either in-game entertainment or pregame. Just imagine music bingo as pre sport entertainment, entertain the crowd and ace the atmosphere.
Which sports event do you think would work and what wouldn't for music bingo?
Tim: Sports today is not about the scores, it's about the show you put in. Talking about the app, the simplicity of the music bingo app being just typing in rockstar.bingo is great. Or the ability to have a QR code and going right to the website makes it super easy for sports fans to join the music bingo game. I think music bingo would be great at sports events.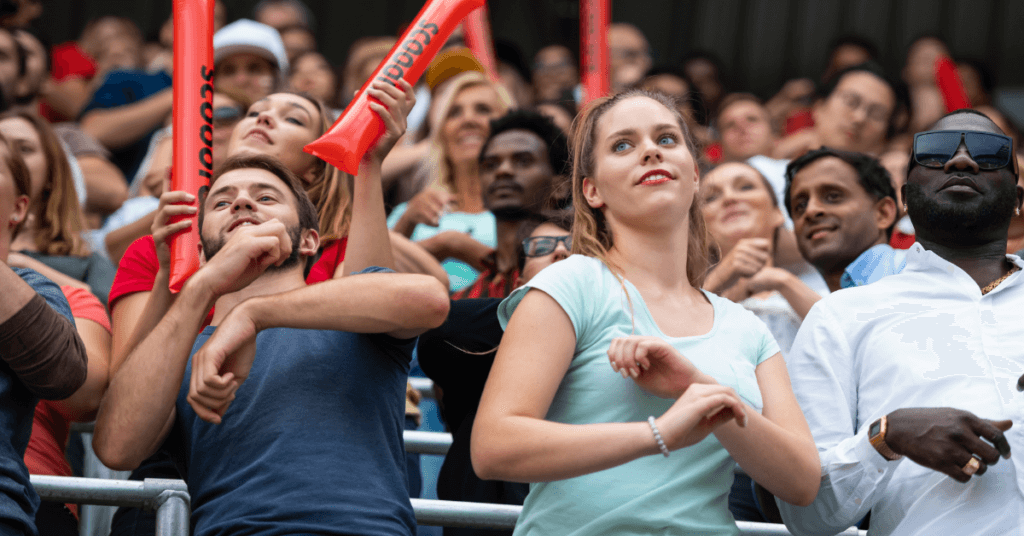 Feature Talk
Sean: I want to talk about a feature that I want to add. I want to make it so that you can mess with other people's music bingo cards. For example, if you could throw bird poop at someone else's screen or like beer goggles so that the screen is blurry? Just to obscure the music bingo card for someone that's in the lead?
Tim: Well, I love this feature, it would be so much fun. I would like to suggest a feature. From a host perspective, being able to see who's getting closer to getting bingo. If there's some way to see it on screen. For example, the players you're playing against can see how close they are to bingo, so that you could fling that bird poop specifically at that person.
If you want to hear more about some recently added Rockstar Bingo features (Sep 2021), read our latest blog here.
It was fun sharing the podcast episode with Tim. He gave us a few ideas about the features that we could add on to the app and it was great hearing about the South Carolina Music Bingo scene.
The podcast ended with Tim thanking us for the music bingo app and the hard work that we've put in. According to Tim, the Rockstar Bingo app is a game-changer for hosts and live entertainment and how people enjoy playing the game…
To watch the entire episode, click on the link below…
What Next?
If you are interested in learning more about hosting music bingo or adding our platform to your event or venue, be sure to contact us!