Rockstar Bingo has been growing in popularity across the world throughout 2021, with live events, hospitality venues and DJs hosting their own music bingo games. In countries that have been entering new lockdowns, hosts are using Rockstar Bingo as a simple, fun and interactive trivia game to bring people together and share a love of music.
Rockstar Bingo is already full of fun and exciting features which puts it ahead of other virtual games, and the features roadmap is bright. A range of new features have been released in the last week, including upgrades to Premium subscription features as well as a wealth of new features for our all the Pro's out there.
Customize games for live performances (Solo Musicians, Bands and Duo's) – Pro Plan Feature
We have now provided the ability for musically inclined hosts to customize 'setlists' to show the actual (artist) or customized (per song) Tempo/BPM (beats per minute), Key Signature (C# for example) and other information provided from Spotify. This is great for bands and duo's who want to deliver live performances of songs and play live music bingo with their fans. This is a great way for musical acts to book new gigs by bringing a fresh concept to venues eager to reach and retain new audiences.
This information will be imported when a Pro user creates a Custom Playlist. On the Playlist Editor screen, the host has the option to edit the key and/or tempo if they wish. This works well for bands who may want to play a song in a different key or tempo (often the album tempo doesn't work so well live) and have this displayed during their live music bingo game.
Instructions for song information when hosting music bingo:
As a Pro user, create a new Custom Playlist and choose either of the Import from Spotify options (from library or via a URL)
Create a new music bingo game using this playlist
Copy the co-host link and share it with your bandmates who then:
Choose the settings cog and toggle the extra features on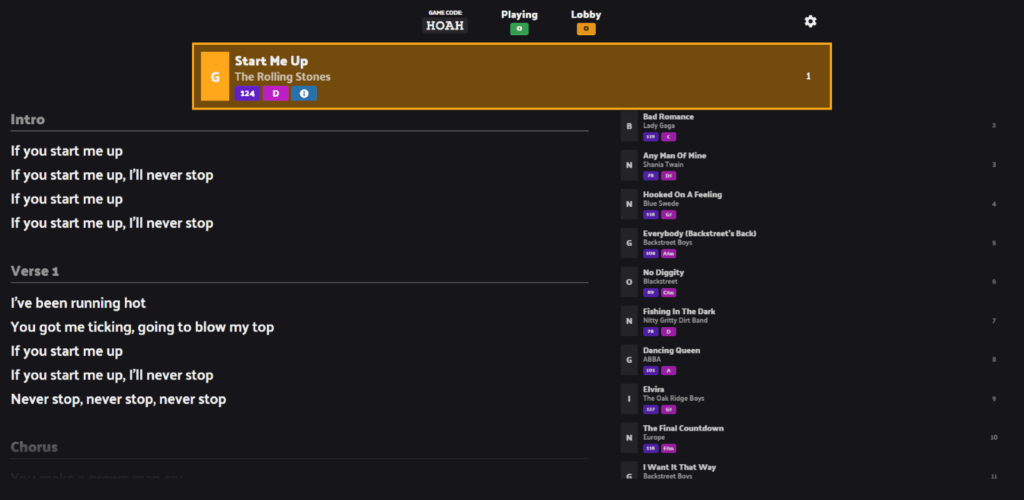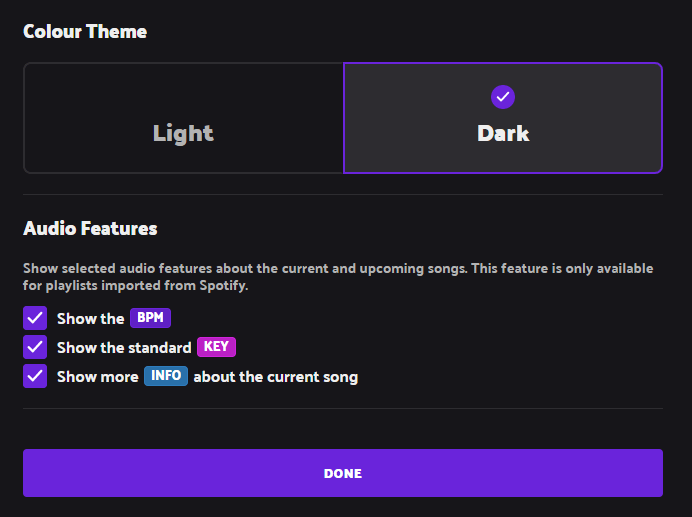 Spotify Sanitization – All Music Bingo Plans
For all Plans – we now have Spotify 'Sanitization' for all playlists going forward. This means if we see a song that has the words "remastered 1998" or of a similar variation, we clean it up to reduce unnecessary clutter on your bingo cards. This was an important update as reading and identifying songs quickly becomes a lot simpler when less space is taken up in the virtual music bingo squares.
Collecting Winners Details
Pro Hosts can now choose to collect winner's details at the end of games. This means that an email address, phone number and name can be collected, easily identifying a winner. For virtual music bingo games (such as Zoom, Teams, YouTube, Twitch etc.) this feature should mean a lot less work for the music bingo host, and truthful identification of winners.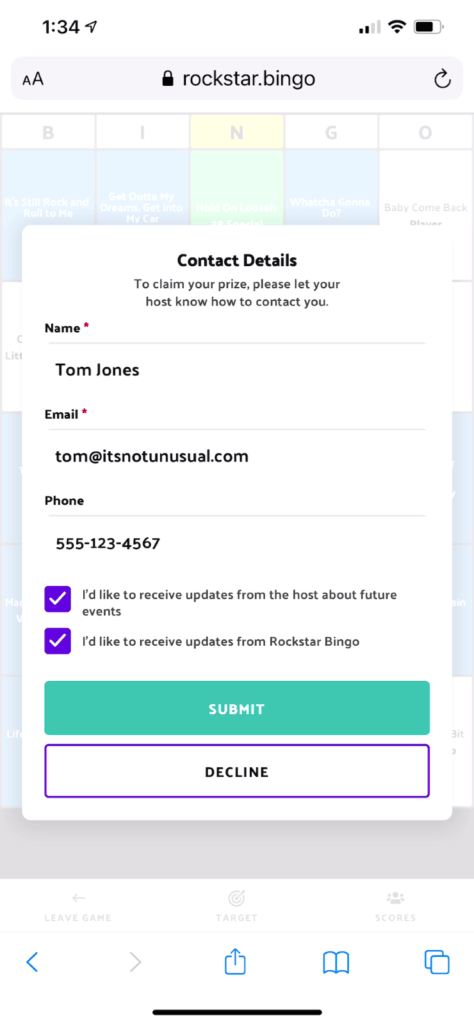 Playback start position input
Play
Users can now enter the start time of a song in the familiar minute:seconds format.
This feature also protects against start times that are past the duration of the song, ensuring that the data the host inputs is accurate.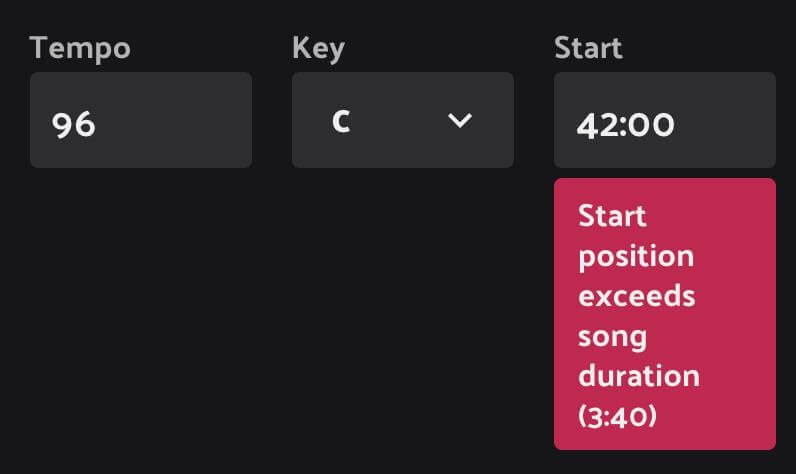 Looking to host music bingo? Or have suggestions for new features for Rockstar Bingo?
If you are looking to host music bingo, head to https://rockstar.bingo/pricing to get your account today. Alternatively, fill in the information form below and we will get back to your questions as quickly as possible.
We are always on the lookout for new ideas and features to be added by fellow music bingo lovers. If you are a Rockstar Bingo host and have a great idea for a new feature, please get in touch, this may be something we can add. Simply email marketing@rockstarantics.com