Rockstar Bingo is the home of hosting music bingo with ease and what better way to show how to host music bingo than by interviewing our best music bingo hosts! Rockstar Bingo sponsors 'The Music Bingo Podcast'. The podcast takes place bi-weekly and is live on our YouTube and Spotify. This episode highlights music bingo in Canada, with no other than Richard Cole discussing hosting music bingo with us – a world renowned entertainer and hypnotist.
As well as interviewing music bingo hosts, we chat about any new features added to Rockstar Bingo. These features continue to make hosting music bingo games even more interactive!
Our first guest out of the gate was Richard Cole – Canadian Hypnotist and Entertainer. Rick is a hypnotist and an entertainer, even helping people with therapy, quitting smoking, losing weight, reducing stress, and improving memory and concentration.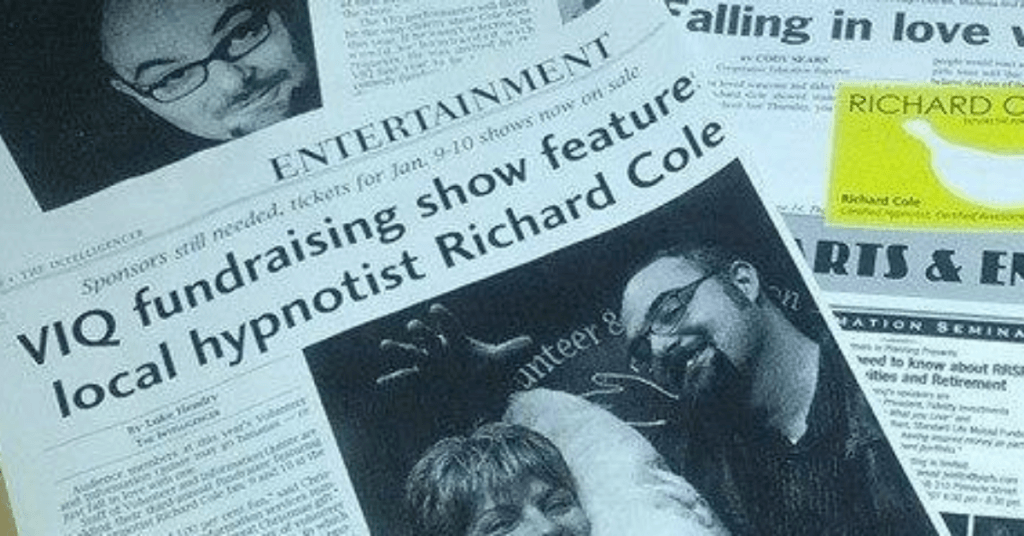 Being an entertainer, Rick Rocker played Music Bingo games with seniors, pubs and nursing homes. But due to COVID, his shows dried up and there was no chance of hosting live music bingo with his regulars. This is when Rick found Rockstar Bingo. Rick has since created the musicgameshow.com and Rick regularly hosts online music bingo on this site with Rockstar Bingo. Easy and interactive music bingo games is what Rick was after, and exactly what he got! Rick goes by the stage name Rick Rocker, and he definitely makes Rock 'n Roll Music Bingo!
Here, we provide the highlights of our Music Bingo Podcast with Rick, featuring some fun questions where you can learn more about our music bingo host. Looking for music bingo event ideas? You can check out the whole video here on our YouTube channel.
Music Bingo is just like a bingo game. The only difference is instead of numbers, you dab on songs. The show is contact free and Covid safe.
A bit about Rick Rocker, hosting music bingo in Canada..
Richard was born Richard Cole and felt like he was born to be an entertainer. He started doing magic and sawing people in half as a young, keen magician. Tap, jazz and ballet were his forte as a youngster and we believe there is no thing this man can't do! Studying maths and psychology at Carlton University and Queen's University, Rick performed comedy alongside his student life before pursuing a love and career as a hypnotist. Rick's entertainment career expanded to pub trivia and a range of pub entertainment games. A few years ago, Rick started hosting music bingo, but in the 'old style' way as he described with paper music bingo cards.
How did covid affect your entertainment games in Canada?
Rick: Being a hypnotist with lots of audience participation, it doesn't translate well to online or virtual games. I then went to look for entertainment games that I could host virtually with audience interaction and I found Rockstar Bingo. I found it and knew that the tech worked well with the virtual world and mix in my existing music bingo toolset. The musicgameshow.com then launched and this is where I host music bingo. Here is where I hosted my first game of Rockstar Bingo and the music bingo cards, playlists and game play are all there.
What do you think will happen to your music bingo setup when things return to normal?
Rick: It depends on the game style, moving forward I would love to continue using music bingo in Canada with Rockstar Bingo. I heard from a local pub today and pitched music bingo with Rockstar Bingo to them. Bingo with songs instead of numbers, and the bar loved it.
The funny thing is, the bar asked if they were responsible for printing the paper music bingo cards. I responded, "no-no, the show is contact free and covid safe" – I got offered the gig Sundays from now on! Being a covid safe trivia event, the easier it is for me to answer the questions, before they ask them is simply great.
Sean: Here's a tip: Make sure to check the quality of the pub's Wi-Fi, maybe include the Wi-Fi password on handout sheets. Perhaps including QR code's on table cards on tables would be an easy option, for a trivia host looking for limited hassle.
Can you describe Rockstar Bingo in three words?
Rick: I was just trying to figure out if I can insert a hyphen somewhere and get an extra word? So, it's like, "21st century bingo, or next generation bingo".
Since you've come from a vast entertainment background, where would your dream game or location of music bingo be?
Rick: The Gallifrey would be my dream location. It could also be England or Hawaii. I like intimate venues, was thinking of The SkyDome in Toronto, but that would be huge. I would love to host a game with people who really appreciate the game of music bingo.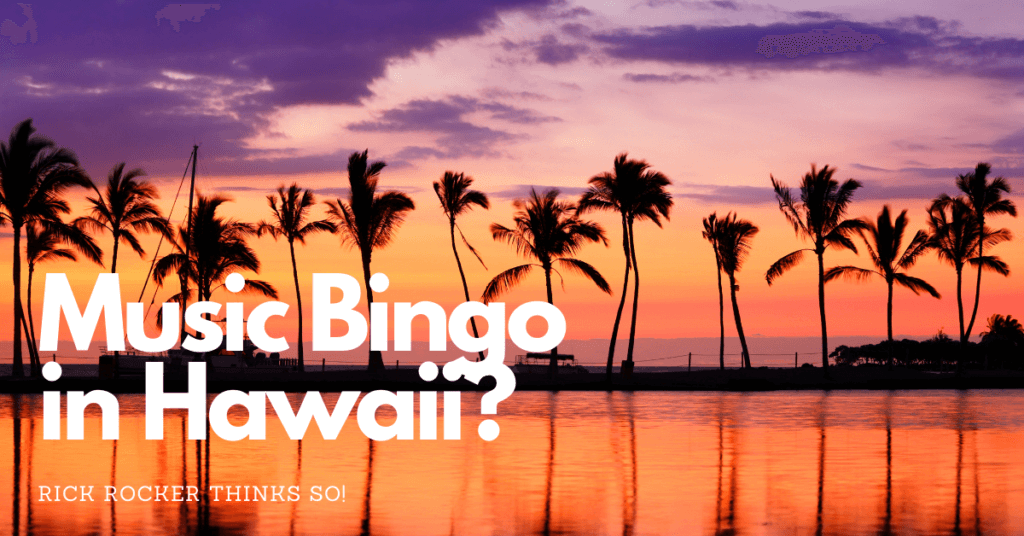 Which is your favourite song? Genre? Artist? Or what would start every music bingo game?
Rick: I like 80s, 90s grunge, some country music bingo playlists are fine, new wave is good. Rush is my favourite group and a Canadian band. Canadian rock is also a great music bingo playlist. Go on Spotify and have a look at music bingo playlists
What is your favourite Rush song or Sting song?
Rick: I'd love to play YYZ. But I like any Rush song, what a music bingo game that would be with live music. YYZ is the airport code for Toronto, there is a great secret fact about Rush there.
What prizes do you give out in your music bingo games?
Rick: When a bar approaches me, or I approach them and they say, what kind of thing do you do for prizes? Or what do you give away for prizes? Usually what I'm able to do is tell them, if there is a first place team, we could give them a certificate or a coupon to the restaurant or venue. This is normally a $25 gift certificate to the restaurant for another day so that we don't get them just on their regular Tuesday music Bingo Night, but also get them returning on the weekend with their friends. Music bingo brings repeat business.
Another thing that I like to do is when you are talking to a bar manager, all that stuff (SWAG) you have sitting in the back, e.g. T shirts, the beer koozies and the glasses that we do not use. I use those as bingo prizes and people love them! A lot of the time, the bar managers are helpful with trivia prizes and contribute a range of branded gifts. As a host that means I do not have to provide anything. You go in, do the show, provide the entertainment, hand over the prizes and at the end thank everybody for coming, making sure to patronise the business, and we will see you guys on a regular basis next week, same time!
If you could add any feature to Rockstar Bingo, what could it be?
Rick: I would like to add a level of challenge, increasing the difficulty of the game. Where you have to identify the name of the song or the artist who sings it. This adds another level of difficult to Rockstar Bingo, and another interactive game hosts can use!
After we finished with the questioning, Rick gave us the idea of adding a recap feature to the app, which is amazing. Rick Rocker was fun sharing music bingo host to share the first podcast episode with, highlighting the best bits of music bingo in Canada.
To watch the entire podcast episode, click here.
What Next?
If you are interested in learning more about hosting music bingo or adding our platform to your event or venue, you can find all sorts of information on our website (see link buttons below). Alternatively, click the "Tell us about your unique event or location!" button to reach out for a chat.