So, you run a drive-in theatre and successfully host movies or other in-car events? Why not add a new, fun and interactive event to the mix – music bingo. Music bingo swaps numbers for songs on a bingo card and is the perfect game to utilize the existing Drive-In Theatre AV infrastructure.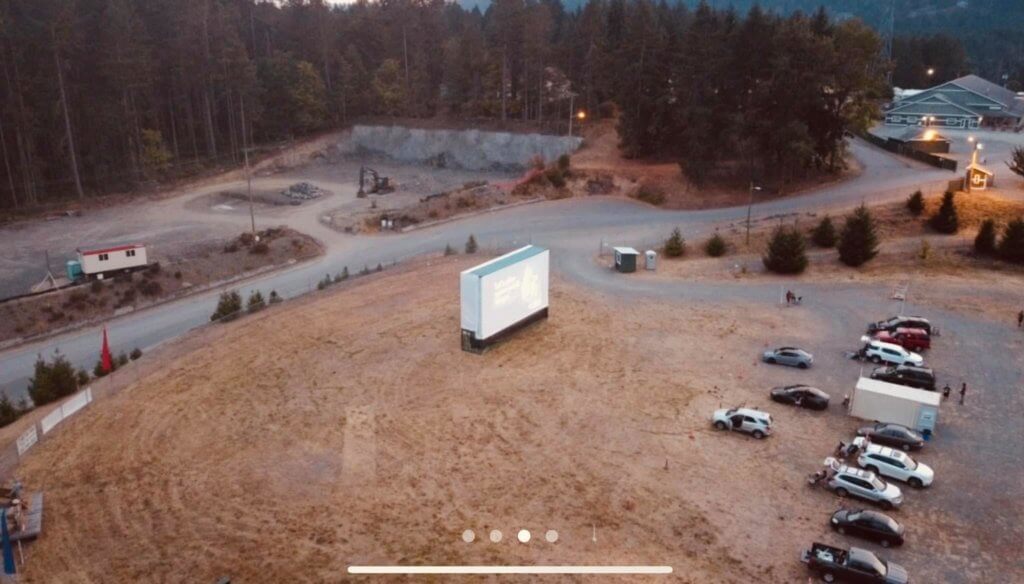 Why should you run a music bingo event at your drive-in theatre?
You already have a captive audience with ready to go car speakers
You have 'pre-event' time to kill before the movie and you could keep the fun going as an 'after movie event'
Keep customers at your venue for longer and upsell on food and refreshments, etc.
Give away prizes (e.g., return visits) to winners to get them coming out again and spreading the word.
Another hook to drive customers out for the movies. Turn your venue into an evening 'event', instead of just a movie.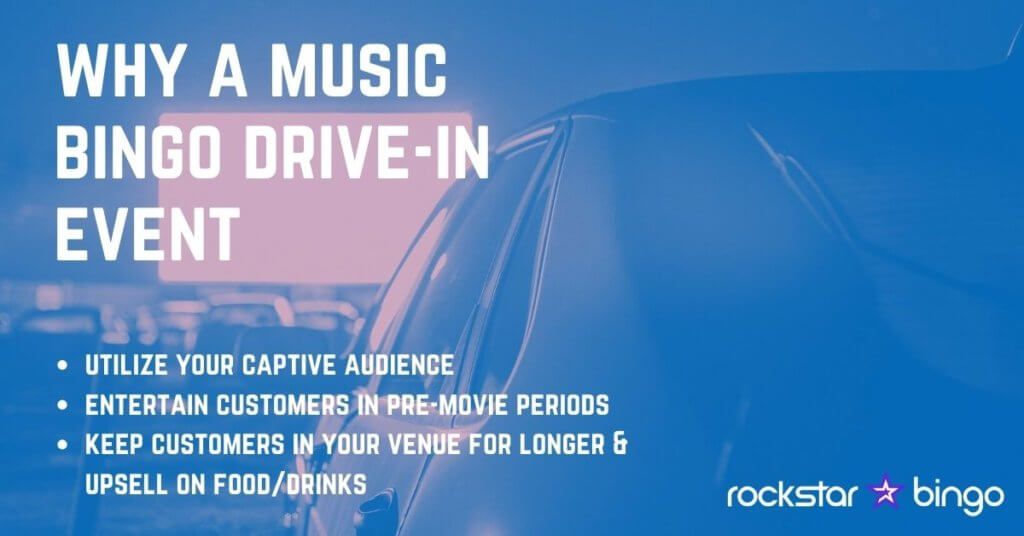 Rockstar Bingo is helping businesses across the globe to expand their entertainment offerings through a tech and user-friendly platform of music bingo. Due to its design, Rockstar Bingo is also a hygienic solution for staff and players, with virtual music bingo cards played on smart phones. Virtual cards take the hassle away from printing and handing out cards, with a game code allowing players to join the game with ease on their smartphone.
Music Bingo could be an additional event to host at your drive-in venue, or a 'pre-event' game to build up audience excitement. With everyone sitting on their phones waiting for the movie to begin, utilize this time to engage them in a DJ, band or local hero hosting a game of music bingo. This could also be a fantastic way of gaining advertisement deals with local businesses with them hosting or sponsoring games of music bingo.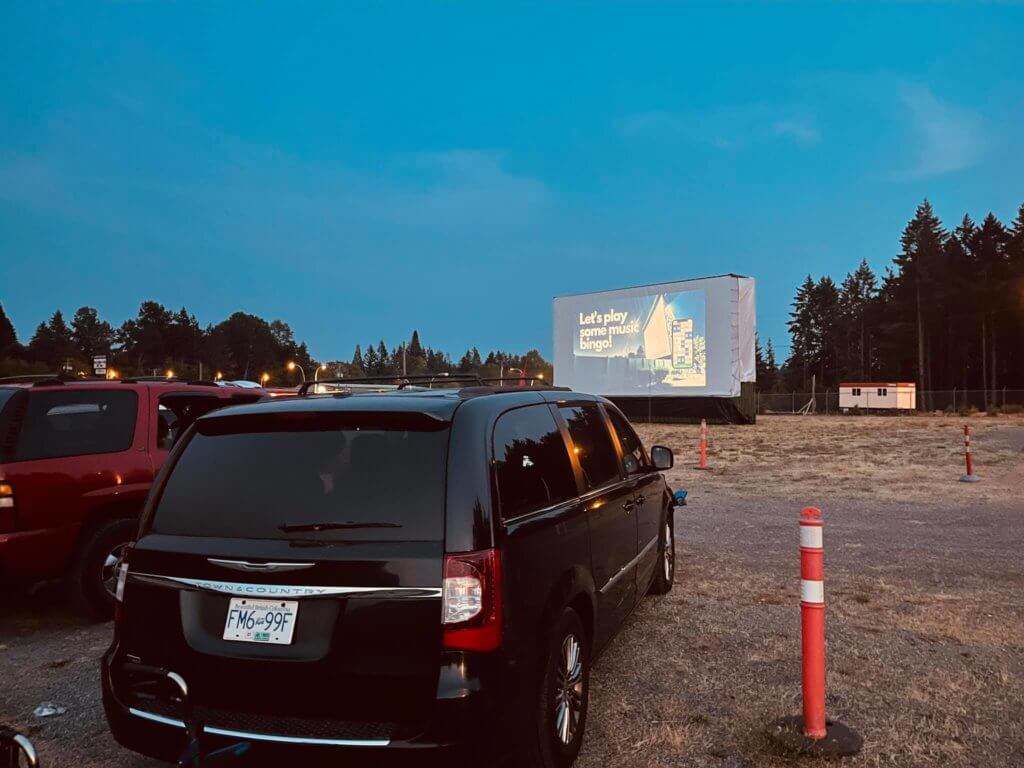 Smitty's Cinema in Tilton, New Hampshire are making the most of using spare theatres for music bingo games. Not only does this draw more people to their venue, but it keeps movie watchers in their theatre for longer, having great fun! Now imagine the same atmosphere, but amplified at your drive-in theatre with an outdoor atmosphere!
How to host music bingo with Rockstar Bingo?
Rockstar Bingo is simple to host – sign up for your account and off you go on your music bingo hosting journey!
Once signed up, you have the option to connect your Spotify account and any suitable playlists (with 75 songs or more). Once going through the steps to host your game with a selected music bingo playlist, you will be shown a music bingo game code. This game code will be familiar to those that have played Jackbox games! Give this code to your players and they can easily join your music bingo game.
Once players have entered the code, the host can admit players into the game. This is super easy to do on the host's screen. Rockstar Bingo begins after admission, when players will receive their virtual music bingo cards on their smartphone – and the game is good to go!
The host could be a DJ, event organizer, music artist, comedian – anyone! No skill is required, just the ability to press 'next' on the Rockstar Bingo app for the next song. Display music videos in the background of your game on the big screen, zoom in on players or taunt players by whizzing through the music bingo card check, showing players how many they are missing!
For full instructions on how to host music bingo with the Rockstar Bingo web-app, check out our instructional blog here or the below video.
Rockstar Bingo – How to Host your First Music Bingo Game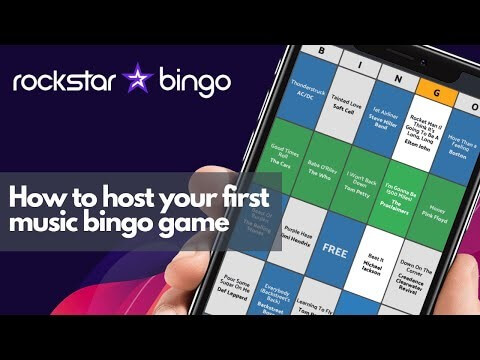 How to get started with Rockstar Bingo?
Want to join the fun? You can sign up by clicking here!
If you are interested in learning more about hosting music bingo or adding our platform to your event or venue, be sure to contact us!