What is Bridgerton?
*Spoiler Alert – this blog features spoilers from both seasons of Bridgerton as well as the best Bridgerton music playlist*
Bridgerton is a record-breaking series produced by Shondaland on Netflix. Set in Regency London, the series is based upon the love lives of wealthy and the courting season of their daughters. The Bridgerton soundtrack is adored by fans, so we created a Bridgerton music playlist lasting over 4 hours just for you!
With Bridgerton season one based around Daphne Bridgerton and her pursuit of finding a suitor, season two turns to her brother, Anthony Bridgerton and his quest to find a lady.
The season has raked in record breaking viewing figures on Netflix, and the trends have poured out from this series. From corsets to instrumental music, Bridgerton has reimagined what many think of this era. This has certainly inspired us to create a Bridgerton music playlist!
What are the most popular songs from Bridgerton? The best Bridgerton playlist:
Many Bridgerton fans will recognise the sound of some of the songs from Bridgerton. With familiar sounds, the Bridgerton soundtrack is made up of many pop song covers, making the tunes recognisable. So, how do you find the best songs from Bridgerton and other Bridgerton sounding songs? We have created the best Bridgerton music playlist on our Spotify profile, and you can find it here!
1. Sign of the Times (Harry Styles cover)
Stever Horner created an incredible rendition of Harry Styles' 'Sign of the Times' in Bridgerton season two. If you are wondering what song is being played when Edwina Sharma walks down the aisle in the church, Sign of the Times is the answer!
The song plays at minute 17:45 in episode 6 of season two and soundtracks the supposed wedding of Edwina and Anthony that never goes to plan. The song, although difficult to clear according to the show's music supervisor, created a magical, poignant moment in Kate and Anthony's love story!
2. Material Girl (Madonna cover)
This is the song that plays at the first ball in season two of Bridgerton, hosted by Lady Danbury. This is one of the most recognisable Bridgerton cover songs by Kris Bowers. It starts at around minute 27:15 of episode one in season two.
This song is played when the Sharma's are introduced to the ball and when the doors to the dance open! You can check this song out in our Bridgerton music bingo playlist.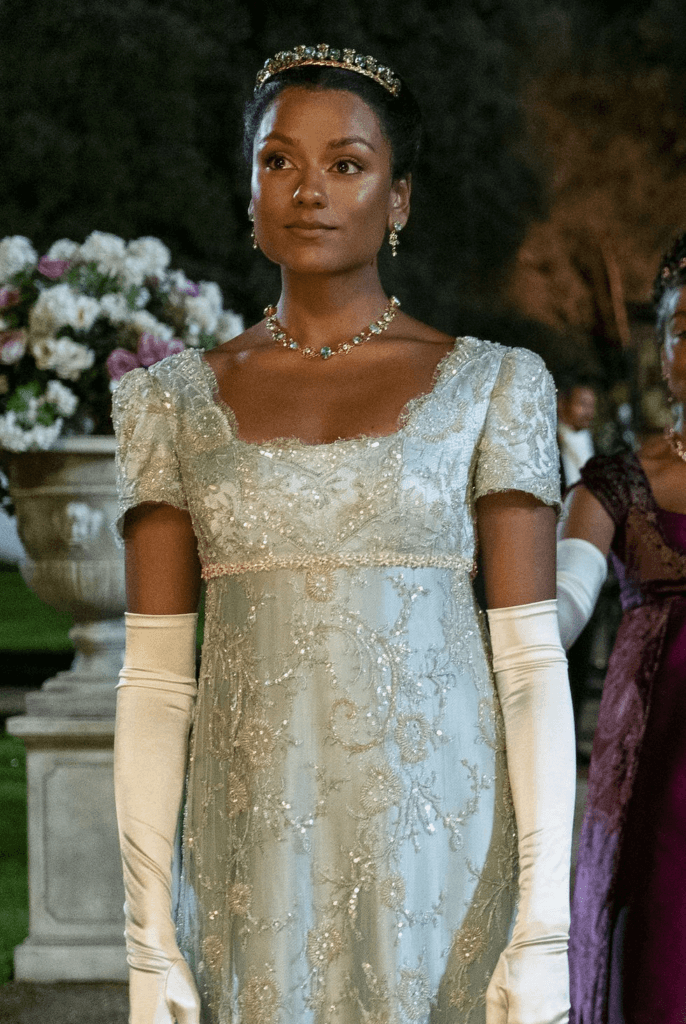 3. Kabhi Kushi Kabhie Gham
Currently the most streamed Bridgerton cover song on Spotify, this song features as Edwina prepares for her wedding to Anthony the night before. Edwina takes part in a haldi ceremony the night before she marries, which is the traditional start to a Hindu wedding.
Kabhi Kushi Kabhie Gham is the song that plays around minute 2:48 of episode 6 in season two of Bridgerton. Covered by Kris Bowers, this song came from the Bollywood blockbuster film 'Kabhi Khushi Kabhie Gham' which was released in 2001.
4. Wrecking Ball (Miley Cyrus cover)
This Miley Cyrus instrumental cover song is a fan favourite in the Bridgerton music playlist. This is the song that plays as Anthony and Kate walk onto the dance floor in episode 8 of season two. With intense eye contact and the following declaration of love in the gardens, this is the song that seals the deal between the two.
The lyrics fit Kate and Anthony's situation perfectly, Don't you ever say I just walked away / I will always want you / I can't live a lie, running for my life / I will always want you. Covered by Midnight String Quartet, this song features at minute 48:57 of episode 8 of Bridgerton season two.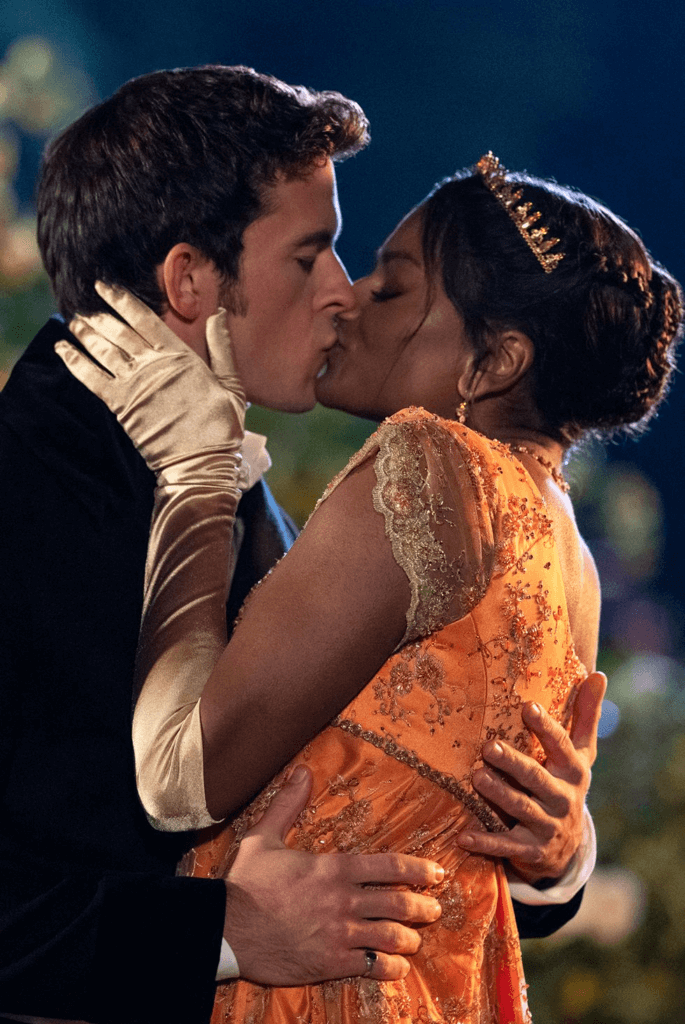 5. Diamonds (Rihanna cover)
As viewers will know, Queen Charlotte chooses a 'diamond' of the season to be the picture of grace, beauty and charm, and the most desirable female to suitors for the season.
Hannah V and Joe Rodwell reimagined Rihanna's 'Diamonds' and this plays in the background when the Queen chooses her diamond, Edwina Sharma, in season two. Diamonds plays at around 54:21 of episode one, season two.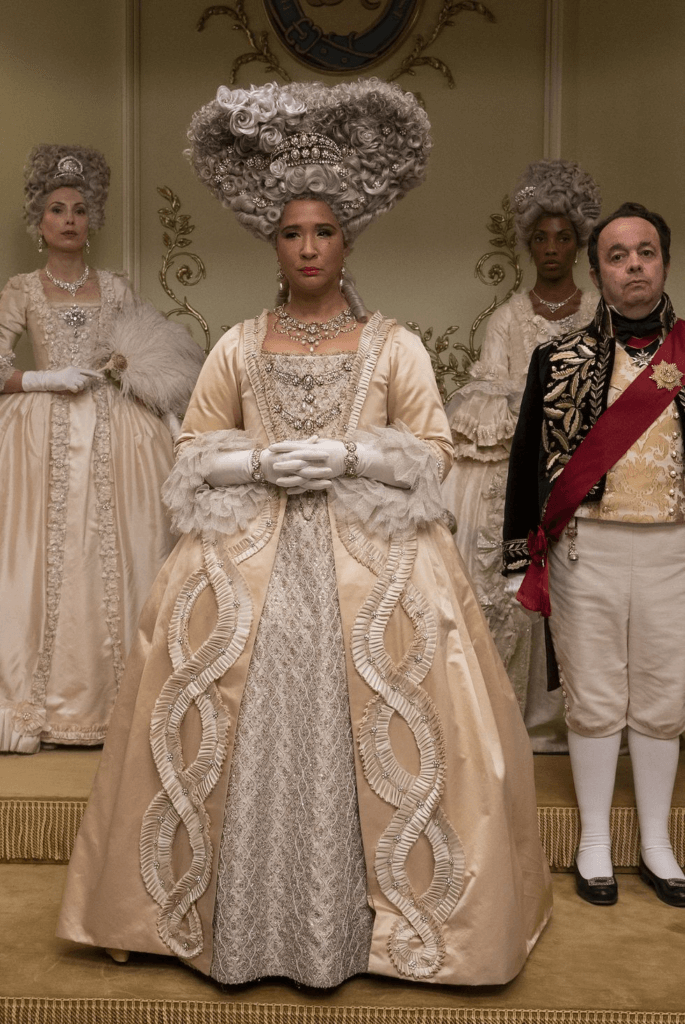 What will the music be like in Bridgerton series 3?
As with season one and two of Bridgerton, season three is likely to include more popular song covers. Bridgerton tends to feature songs from the most popular artists as well as the most popular songs from previous years from established and global stars.
Featuring Pink, Harry Styles and Rihanna in season two of Bridgerton meant that the songs were well known popular songs. But the songs were not really that new. The focus of Bridgerton songs is more on relevance to the scene, so love songs and those with lyrics linking to royals could be next, perhaps some Ed Sheeran, Imagine Dragons, Taylor Swift or Katy Perry songs could feature next.
The best Bridgerton music playlist for Bridgerton inspired songs:
Rockstar Bingo has created the ultimate Bridgerton music bingo playlist to create your own bingo game with friends or family. Our Bridgerton music bingo playlist has over 75 songs, as this is the number required to create a game of music bingo.
All our music bingo playlists are available on our Spotify profile here, and this Bridgerton inspired music bingo playlist can be found above!
How to create a Bridgerton quiz with Rockstar Bingo?
We have created a complete tutorial of how to host music bingo Bridgerton style! From creating your own Bridgerton music playlist to hosting the game of music bingo, we take you through the steps. You can watch the tutorial on the video below.
Steps to host a Bridgerton music bingo game:
Find or create a Bridgerton playlist with over 75 songs included.
Create a Rockstar Bingo Pro or Premium account.
Sign in and create a game with your playlist.
Invite players with the dedicated game code for your game, players can log into your game and access their music bingo game card on their smartphone.
Enjoy the game! Choose your bingo target and enjoy the Bridgerton music.
How to sign up for Rockstar Bingo?
It is quick and easy to begin hosting music bingo with Rockstar Bingo. Simply decide how many players you need for your music bingo game and choose the subscription that suits you.
If you need 30 players or less, our Premium subscription may work best for you. This offers some customization and features, and up to 30 players per game. You can host unlimited games per month with Premium, as long as they are not held at the same time. Premium allows you to host music bingo from just $6.99 per month!
If you require more than 30 players for your music bingo game, the Rockstar Bingo Pro subscription is for you. Pro comes with more features and more interactivity, with the ability to use the Jumbotron to create visual displays at your venue, playlist customization and more! Pro subscriptions start from 50 players and up.
What Next?
If you are interested in learning more about hosting music bingo or adding our platform to your event or venue, be sure to contact us!