We all know that Kahoot is one of the most popular quiz apps for creating fun quizzes. However, you may be looking for an alternative to Kahoot where you can host music trivia quizzes as opposed to general trivia, here we introduce Rockstar Bingo as your alternative to Kahoot.
What is Kahoot?
Kahoot is a quiz style platform that allows people to create a quiz. The game is aimed at increasing interactivity in a quiz format in classrooms, offices and living rooms. There are two main directions of Kahoot – a learning platform quiz for schools or a pub quiz style trivia game. The format and number of questions in the quiz is your choice, and you must have ideas and quiz questions in mind to create a Kahoot quiz. To join a Kahoot quiz, you need a custom PIN or game code, much like Jackbox.
Kahoot offers a great way to personalize a quiz, but what if you want to host a music trivia style game? Perhaps you want to create a quiz game with bingo cards? Rockstar Bingo could be your answer.
How does Rockstar Bingo allow you to play a musical Kahoot music style quiz?
Rockstar Bingo is a similar game to Kahoot, however it allows you to create custom music quizzes or quizzes via CSV forms.
Want to create your own music bingo game where people can access music bingo cards on their smartphones, like Kahoot? Rockstar Bingo allows you to choose any Spotify playlist (over 75 songs) and turn it into a music bingo game. You can sign up for Rockstar Bingo, link your Spotify account and use any saved playlist to create a game. Then, like Kahoot, you give players your PIN or game code and they are invited to your game.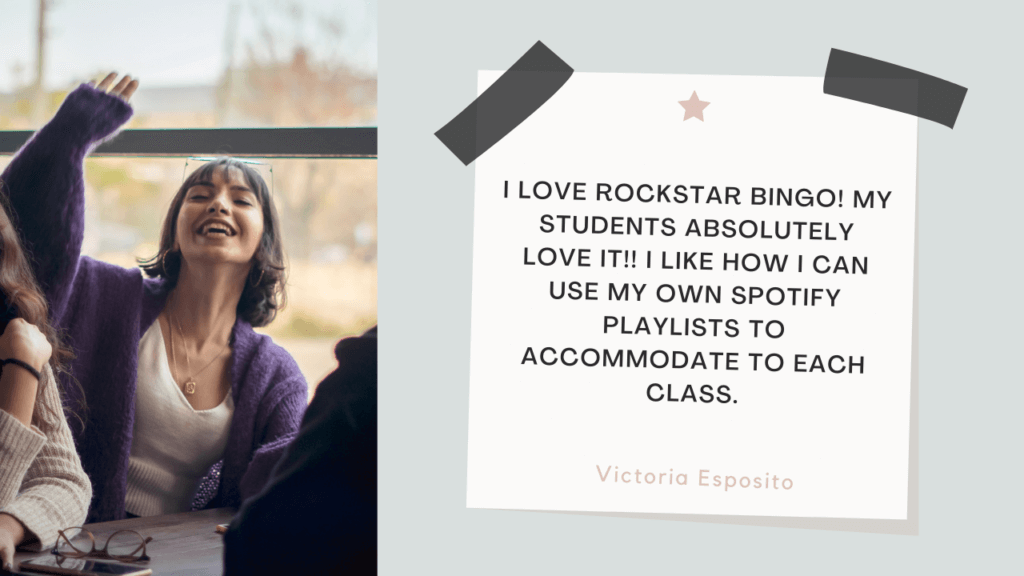 Themes for Kahoot music quizzes or Rockstar Bingo?
Kahoot is used primarily in the education setting, so you may link this to a music class, or say Geography. It may be fun to create a quiz based on where certain landmarks are located in the world, with the multiple-choice option being a country.
Rockstar Bingo would allow you to create a musical version of this. Say, for example, you are a music teacher and want to create a music quiz. You could create a Spotify playlist of national anthems, popular music artists from around the world and more. Then you could use this playlist to create music bingo cards that your students can access via a game code.
Alternatively, some use Rockstar Bingo to create a quiz style game, with bingo cards. The truth is, you don't need music playing to play Rockstar Bingo.
Rockstar Bingo gives you the chance to upload a CSV to create your bingo cards. You could a CSV file of short answers to your quiz questions and formulate a bingo card style quiz. For example, you could have a PowerPoint style presentation with landmarks around the world, and answers in bingo card boxes being the name of the landmark. This would mean that when a student or player sees the landmark name on their bingo card, they tap it, and when they get a line, call bingo! This is a fun way to mix up your learning style quizzes.
If you were looking for more casual music bingo playlist themes, why not host an ABBA filled 70's m
What are the benefits of Rockstar Bingo compared to Kahoot?
Kahoot is an excellent way to create an interactive and educational quiz, with a fun interface. However, if you are looking for an alternative to Kahoot to create a quiz, Rockstar Bingo could be your solution.
Rockstar Bingo allows you to:
Create a Kahoot style quiz with music
Design your own music bingo game
Create your own bingo cards
Invite players with a PIN or game code
Use different bingo targets
Create bingo cards with quiz style answers and no music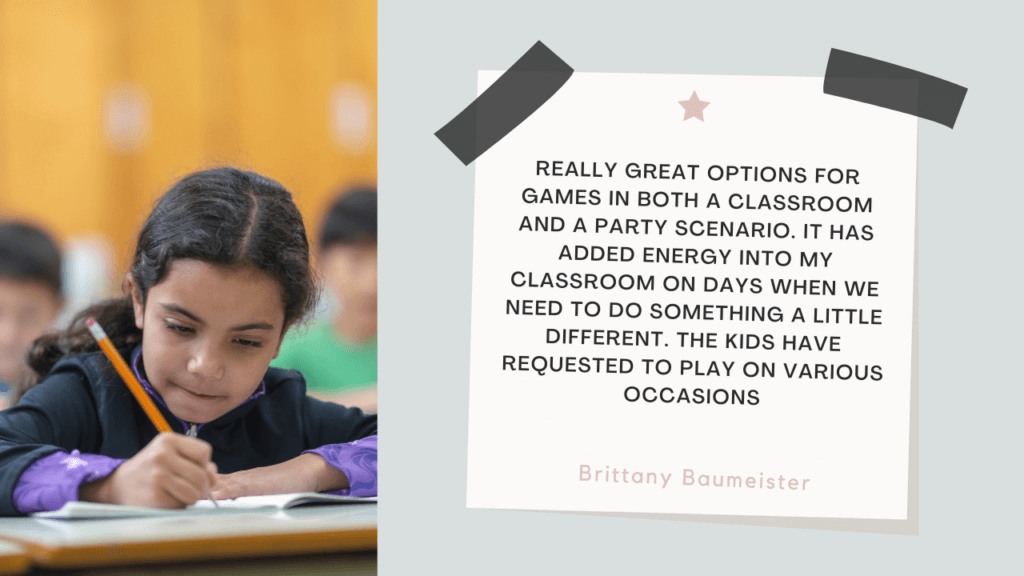 Use Rockstar Bingo as an alternative to Kahoot:
If you are interested in learning more about hosting music bingo or adding our platform to your event or venue, you can find all sorts of information on our website (see link buttons below). Alternatively, click the "Tell us about your unique event or location!" button to reach out for a chat.