We're hitting a high note at Rockstar Bingo as we expand our repertoire! Alongside our popular Music Bingo, we're thrilled to introduce the classic Numbers Bingo to our lineup, offering you the quintessential bingo experience with a modern twist.
The Timeless Classic Goes Digital
Bingo has been a beloved game for generations, and its traditional form, Numbers Bingo, has brought countless players together in the spirit of fun and community. Now, Rockstar Bingo brings this classic pastime into the digital age, making it easier than ever to host and play. With just a few clicks, you can set up a game anywhere, anytime—no need to juggle bulky equipment or paper cards. It's all the fun of traditional bingo with none of the hassle.
Seamless Hosting, Endless Enjoyment
Whether you're planning a family get-together, a corporate event, or a casual hangout with friends, our Numbers Bingo fits perfectly into any scenario. And the best part? The easy-to-use interface makes hosting a breeze. You can focus on engaging with players and enjoying the game while Rockstar Bingo handles the technicalities.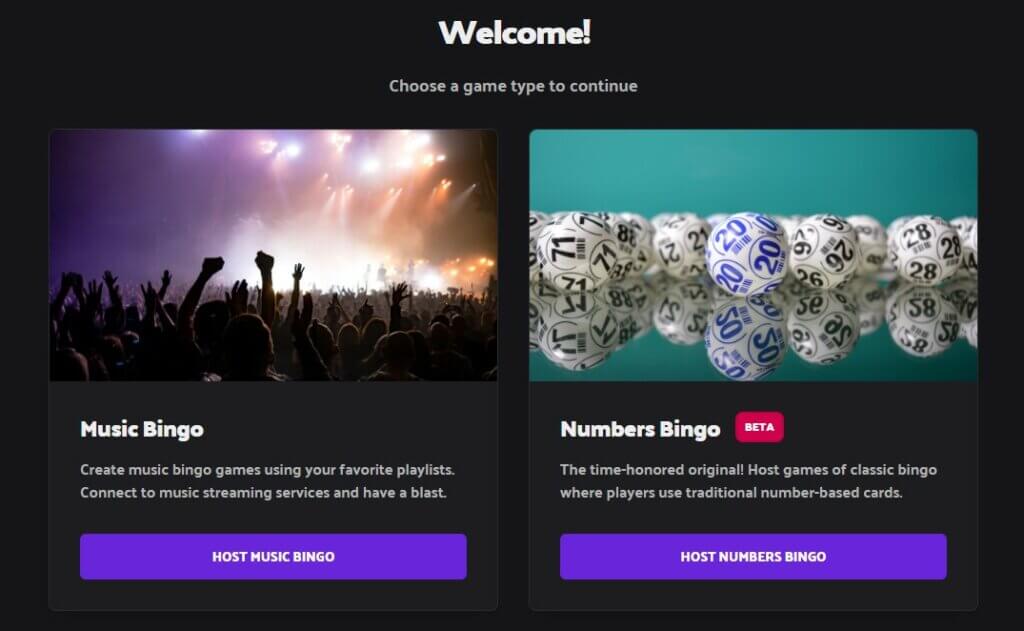 A Symphony of Chance and Skill
Rockstar Bingo now harmonizes the luck of the draw in Numbers Bingo with the skill-based excitement of Music Bingo. Players can test their quick reflexes with numbers and their musical knowledge, all in one place. It's a duet that's sure to resonate with everyone!
A Friendly Note on Monetization:
While Rockstar Bingo is all about amplifying your fun, we're hands-off when it comes to the money side of things. Whether you're playing for pennies or just for the thrill of victory, the management of any potential winnings is entirely in the hands of the host. Remember, our platform strums to the tune of entertainment, not financial transactions. We provide the stage, but the spotlight is on you to play responsibly and in tune with your local laws.
Keep in mind, each riff in Music Bingo is a chance to showcase your song-snatching skills, and every number called in Numbers Bingo brings a dose of chance to your dance. How you score is part of the game's encore!
So what are you waiting for? Dive into the double delight of Music and Numbers Bingo with Rockstar Bingo, and let the good times roll!