Struggling for ideas for your office Christmas party? Why not try Rockstar Bingo, the music bingo game for your office Christmas party.
If you're planning an office Christmas party this year, then why not consider hosting your very own music bingo?
That's right, we said music bingo. What is music bingo, you ask?
As you may have guessed, music bingo is a spin-off of the traditional game, bingo. However, instead of numbers, you listen to songs and match them up to see who is deemed the Christmas party bingo King or Queen.
In this article, we will explain how to use music bingo for your office Christmas party, whether virtually or in-person.
What is music bingo?
Music bingo is all about matching songs rather than numbers.
Don't worry if you're not the most knowledgeable when it comes to music either – you can use the Shazam app on your smart device to detect the song name.
You can, of course, disallow this. But this depends on the rules you set for your very own office Christmas bingo party!
Despite this, whatever rules you decide, be sure to stick to them for a fair game.
How to host a bingo Christmas office party game?
If you're bored of hosting a regular office Christmas party with no games, then Christmas bingo cards are the way forward.
Also, if you're unable to meet up for a Christmas party this year, then Christmas bingo can also be done virtually, hosted over platforms such as Zoom. Learn how to host music bingo on Zoom in our video here.
If playing online, each player is given a randomly generated card full of songs that match the playlist.
Players can win by matching lines, or by achieving a full card. You can choose to play how you like. However, you can only access our select playlists when choosing the free option. But don't worry, they're Christmas-themed and sure to have everyone on the dance floor once the game has finished… and maybe even before.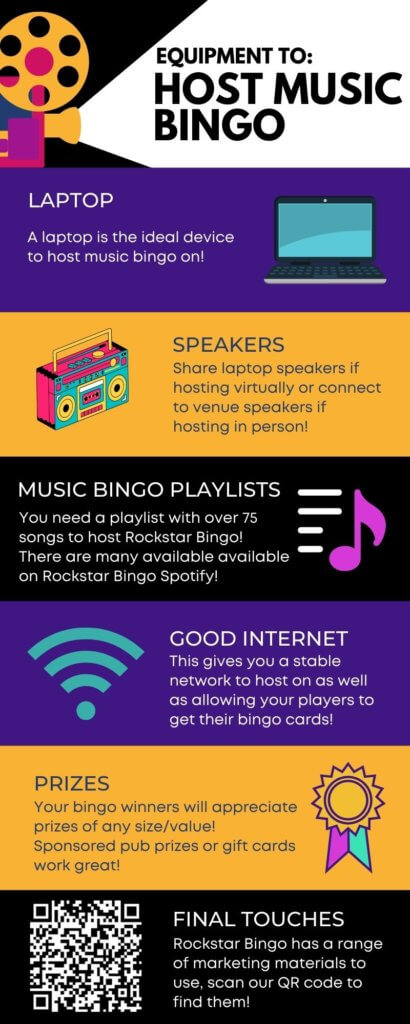 Are there any rules for music bingo?
There are a few rules to keep in mind when hosting your very own bingo night this Christmas.
For starters, you can choose to work alone or in teams of up to three to five people. Depending on how difficult you want the game to be, you can also choose to allow apps such as Shazam or not.
Following on from this, a question we get asked often is: what part of the song should we play? Once again, this depends on how much of a challenge you want the game to be. We recommend playing somewhere in the middle for the best results!
Oh, and you'll ideally want to play at least twenty seconds of each song, especially if you are allowing Shazam (this gives the app enough time to detect the song).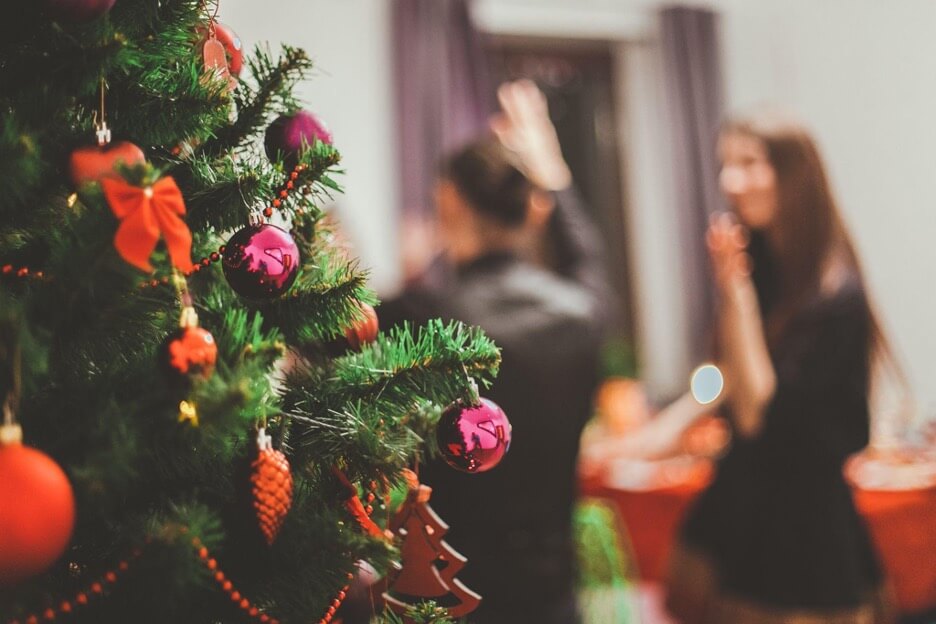 Convinced to host music bingo for your Christmas party?
If you're looking for a game to play this Christmas for an office party or get-together, then consider Rockstar Christmas bingo.
With the free version, you can access our very own playlists. If you choose to purchase either the premium or the pro plans, you can use your very own songs.
Host your very own Christmas music bingo with the Rockstar Bingo playlists on Spotify and bingo cards.
Like an offer? Enter code 'XMAS25' for 25% off Rockstar Bingo plans! We can't wait for you to host a great Christmas party event! https://rockstar.bingo/pricing.
What Next?
If you are interested in learning more about hosting music bingo or adding our platform to your event or venue, be sure to contact us!